Winckworth Sherwood acts for supermarkets, convenience stores, petrol stations, restaurants, bars, sports and leisure facilities and some of London's most prestigious hotels. Some of our clients operate single premises but we also act for clients who operate up to 1,000 licensed premises. Our lawyers are geared up to give prompt, practical licensing advice when you need it. Winckworth Sherwood's licensing experts are well organised, efficient and will keep you updated on changing regulations.
Our award winning online instruction and application tracking functions are crucial to those of our clients operating multiple premises. One of our aims is to take the burden of licensing bureaucracy away from you. We will handle all the paperwork!
There may be times when you will face resistance. This could threaten your business aims.  If that happens, we will doggedly handle your case while at the same time representing you in a sensitive way – after all some of your sternest objectors may be your future customers.
Our advocates appear at licence hearings all over England and Wales. We have particular experience of handling licence applications in Westminster.
Unusually, our licensing lawyers are also commercial real estate practitioners. This means that the same lawyer will handle your licensed property acquisitions and disposals and the relevant licence applications. Further expertise is also available from our commercial, employment and planning lawyers.
With many years of experience, we know about licensing.
Key areas include:
acquisition and disposal of licensed premises
applications for premises licences
applications for variations of premises licences
advice on contents of operating schedules
negotiations with responsible authorities
representing clients subjected to licence review proceedings
advocacy at Licensing Authority hearings
advocacy at Magistrates' Court appeals
advice on Judicial Review of Licensing Authorities
applications for personal licences
betting, gaming and lotteries
food and hygiene law
spa licences
ophthalmic services contracts
When you appoint us, we will:
take time to understand your business
keep a watching brief for new developments in the law
work with you so you can keep ahead of the competition
Click here for our Alcohol Licensing charges and service information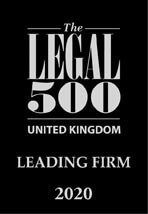 Follow us on Twitter: