Our employment lawyers act for employers and employees, so we see both sides of workplace issues. This is unusual among City law firms. It means we understand the strategies and tactics commonly used by either side, and can make that knowledge work for you. Our team is consistently recognised as Top Tier in the Legal 500 Directory including the 2022 edition. Our clients benefit from the breadth of experience we have developed advising a wide range of organisations across the UK.
Clients include public limited organisations, leading financial and regulatory bodies, family offices, global PR and media, City law firms, Inns of Court, hedge funds and private equity firms, partnerships, senior executives and employees.
This diverse client base gives us the experience and knowledge to provide informed and commercial solutions to achieve the best results for you.
Clients trust us to provide astute commercial solutions. Whatever the method – whether through mediation, arbitration, High Court hearings or employment tribunal proceedings – our employment team combines determination and intelligence to deliver the best possible outcome.
A commercial and strategic partner for employers
If you are an employer, we will take the time to understand your business and your market. We will combine our legal expertise and commercial awareness to provide intelligent solutions suited to your situation and to your culture, avoiding unnecessary – and expensive – litigation whenever possible. We will also keep you informed of the latest changes in employment law and what they mean for your organisation.
High quality advice for employees
For employees, we will ensure you understand the legal and practical options available. Dealing with employment issues or disputes can be stressful and worrying. We will take the time to support and guide you throughout the process, advise you on the strategy and agreeable solution best suited to your needs. We also pride ourselves on being open and straightforward on costs, keeping you updated at all times and whenever possible recovering these for you.
Employment Tribunal
As we work with both the employer and employee, we've got the expertise and reputation to bring and defend employment tribunals. Thanks to our diverse client portfolio, we've got the knowledge and capacity to support you across numerous industries, making sure you're receiving first class legal support at every turn. You'll be involved in tactics and strategies to find the options that best suits you and your future.
Need help with employment law in London? Click here for our employment tribunal pricing and service information.
Find out more about our dedicated Partnership teams.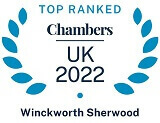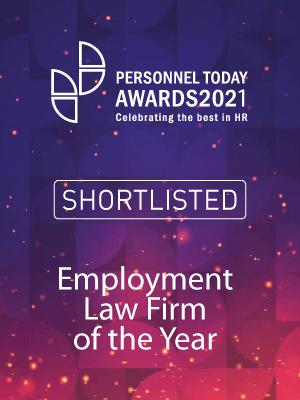 Read our Ethical Leadership Report
Webinars
Ethical Leadership in a time of crisis
View our Private Business and Wealth – Next Generation series