About: Strategic Partnerships

---
Strictly Education
Together with our strategic partners Strictly Education, we can facilitate a full HR service for schools and academies.
Strictly Education are an experienced provider of HR and other support services to schools, and act for over 1,000 schools and academies nationally.
We have been a strategic partner of Strictly Education for many years and our service is designed to work seamlessly with that provided by colleagues at Strictly Education so that schools are supported throughout. The key benefit of our partnership with Strictly Education is that schools and academies are supported by qualified professionals who are experts in the areas where you need support.
We have worked on a number of large projects and academy conversions as well as providing day to day guidance for schools and academies on legal and human resources issues.
For further information about how we can support you in partnership with Strictly Education, please contact our dedicated helpline on 0345 070 2061 or email selegal@wslaw.co.uk
---

---
Churchmarketplace
We are proud to be an approved supplier of legal services to Catholic Schools via Churchmarketplace.
Churchmarketplace has been developed by the Church in response to a need expressed nationally by Dioceses and their Bishops to help members of the Catholic community to work together to reduce costs. Being a Churchmarketplace approved supplier means that our services have been thoroughly examined, tested and considered to be of a high enough quality to assist Catholic Schools. For more information about Churchmarketplace, please click here.
We act for 9 Catholic Dioceses and have been instructed by hundreds of Catholic schools on various matters over many years.  We have set up approximately 10 Catholic multi academy trusts and have acted for around 100 Catholic schools on the academy conversion process. (Visit our dedicated extranet for Catholic Schools). Our long-standing relationship working with the Church and the Catholic Education Service means that we are well-placed to advise on the unique issues affecting Catholic schools.
We have a dedicated Catholic school academy conversion team supporting schools and Catholic Academy Trusts ("CATs") through conversion. Click here for a Scope of Work.
We have also been working with the Roman Catholic Church for over two decades and advise on a range of legal services including property development, construction, commercial leases, procurement disputes, employment issues (particularly relating to teaching staff ), matters of information and technology law including commercial contracts with suppliers and charity law.
We also offer a School Support Service which gives members access to advice on any legal queries that arise including HR, employment, admissions, property, contracts, data protection and academy conversion. Schools don't need to be legal experts but it is important that you know when to call on professional expertise in order to prevent small legal issues developing into something more complicated.
We are committed to supplying a unique and friendly service experience – no question is too big or too small.  We pride ourselves on building a rapport with our clients and strive to offer a service that is responsive, cost effective and tailored to your school.
We have offices in London, Oxford and Manchester and are a national supplier of legal services.
Learn more about Winckworth Sherwood's Education Team
Our School Support Service for Catholic Schools gives schools quick access to legal advice on the whole range of issues which might affect you. Click here to find out more.
---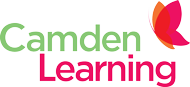 ---
Camden Learning Partnership
We were commissioned at any early stage by Camden Council to support both their consultation with schools on the question of incorporating their schools led partnership and then on incorporation itself. We attended a number of heads and governor conferences and workshops to help advise on options and implications for schools (and the Council). Often these focussed on capturing existing ways of working and explaining how the vehicle which would be used to formalise their collaboration was not an academy trust. We then drafted the governance documents, incorporated Camden Learning and have subsequently advised on state aid, securing grant funding, procurement and "Teckal exemptions", TUPE, consultancy contracts, a commissioning contract with the Council and setting up a teacher supply framework.
We are excited to see how this partnership will evolve and we look forward to being involved in its journey.
---

---
CEFM
We have worked with The Centre for Education & Finance Management (CEFM) for many years and our service complements the services provided by colleagues at CEFM so that schools are supported throughout.  CEFM has been assisting schools on financial, educational, personnel and legal matters since the inception of Local Management of Schools in 1990.
We have worked on a number of large projects and academy conversions as well as providing day to day guidance for schools and academies on legal and human resources issues.
---

---
NPW and The Education Space
We are proud to work with NPW and The Education Space – a mutual organisation, formed by Newham Schools, providing a legal entity to run and commission education support services.
NPW is a respected, high quality provider of professional support services. NPW's experienced staff work in collaboration, providing bespoke solutions that free up leadership time, allowing schools to concentrate on delivering excellent outcomes for their pupils.
We work with NPW on a number of projects including academy conversions and setting up multi academy trusts.
---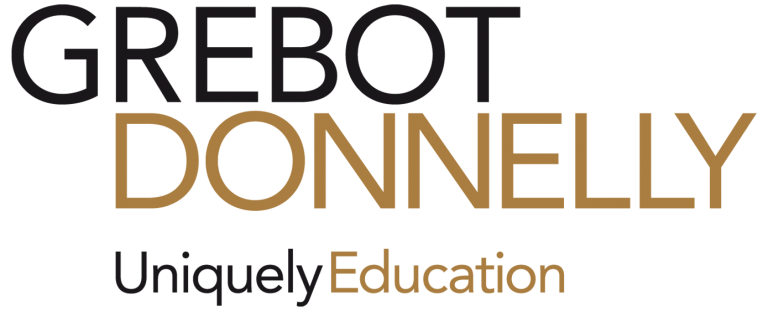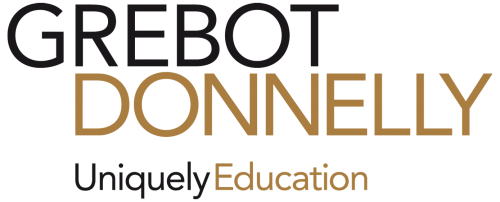 Grebot Donnelly
We are proud to work with Grebot Donnelly, the leading marketing consultancy for the education sector. Grebot Donnelly have over 15 years' experience as a full service integrated agency specialising in providing strategic solutions with a focus on pupil/teacher recruitment, profile raising, reputation enhancement and brand management working with schools, colleges, academy trusts, sponsors, local authorities and dioceses.
Over many years we have worked together in a variety of ways; from dedicated one-to-one support to schools with challenging and complex legal and communications issues; publishing a joint white paper to delivering joint training workshops and panel discussions for organisations that run national leadership programmes.
We will be working with Grebot Donnelly in 2020/21, delivering jointly on a new range of online workshops: for further information and to book your place visit http://www.grebotdonnelly.com/services/training-school
For further information about the work of Grebot Donnelly contact Aimee Monteith, Managing Director on 020 8892 2242 or email aimeemonteith@grebotdonnelly.com