Welcome to the latest edition of Need to Know, Winckworth Sherwood's Employment and HR newsletter. In this edition, we take a look at the use of non-disclosure agreements in the workplace, difficulties that can arise when employees are working part-time and a review of a case that investigates misconduct.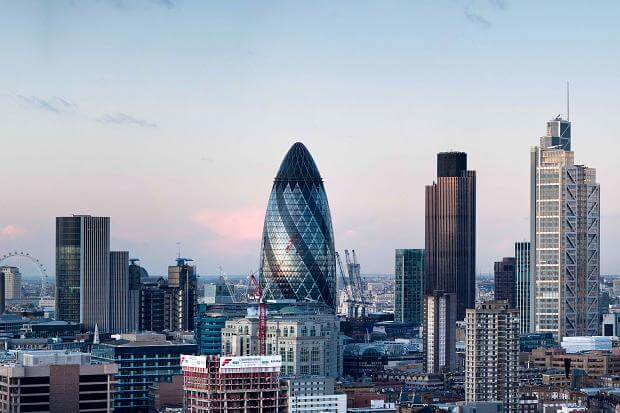 Hush now
In the wake of a series of sexual harassment scandals that have thrown the use of non-disclosure agreements into sharp focus, Will Clift discusses their use in the workplace.
It is now common knowledge that various high profile figures (and employers) – such as Harvey Weinstein and Philip Green – have been attempting to use non-disclosure agreements (NDAs) to silence alleged victims of sexual harassment and assault. Indeed the House of Commons Women and Equalities Committee has launched an inquiry into the wider use of Non-Disclosure Agreements in cases where any form of harassment or other discrimination is alleged.
In the employment context, the inclusion of wide ranging confidentiality provisions within settlement agreements has become common practice. Such clauses will ordinarily seek to prevent the employee from disclosing the terms and existence of the settlement agreement, as well as the circumstances that resulted in the parties coming to terms. In cases where an employee has made allegations of sexual harassment before signing the agreement, such clauses would ordinarily prevent the employee from disclosing details of those complaints to third parties.
Time is money
The modern emphasis on flexibility has rightly allowed for more diverse and practical working patterns. Daniel Parker reviews a case which highlights the potential risks for a well-intentioned employer when trying to accommodate part-time employees' needs.
The wage-work bargain – I work, you pay me – is the most fundamental aspect of the employment relationship. However, as the recent Court of Appeal case of British Airways Plc v Pinaud vividly illustrates, putting that basic bargain into practice can be more difficult for some employees than for others.
A Coke and Ball story
In a timely reminder that when investigating misconduct all is not as it first appears, Hannah Gumbrill looks at the case of Ball v First Essex where a bus driver was dismissed following a positive test for cocaine.
An Employment Tribunal has awarded a bus driver who was dismissed for testing positive for cocaine £38,000 upholding his claims for unfair dismissal.
Mr Ball had been a bus driver for First Essex for over 20 years when he tested positive for traces of cocaine in his saliva during a random drug test. Throughout the HR process, Mr Ball stated that he had never taken any drugs, noted that considering his age and underlying health conditions (he was an insulin dependent diabetic with hypertension) it would be reckless to do so, and put the positive reading down to cross contamination citing a number of flaws in the drug test procedure.
Express HR: Employment law developments in bitesize chunks
ACAS has published new guidance for employers on how to implement fairer performance management processes by applying objective criteria to avoid favouritism and discrimination.
Following a recent investigation into sexual harassment in the workplace, the Women and Equalities Committee has launched an inquiry into the wider use of Non-Disclosure Agreements in cases where any form of harassment or other discrimination is alleged.
The European Court of Justice has held in Kreuziger v Berlin (C-619/16) EU:C:2018:872 and Max-Planck-Gesellschaft zur Forderung der Wissenschaften eV v Shimizu (C-684/16) that workers do not automatically lose the right to payment in lieu of accrued but untaken holiday unless the employer 'diligently' gives the worker the opportunity to take it.
The Ministry of Justice have announced that lower level Employment Tribunal fees may be reintroduced for future cases.
The Government has confirmed that parents and carers who have suffered the loss of a child under 18 years old will be eligible for two weeks' paid leave without having to give notice immediately after the loss or provide a copy of a death certificate as evidence.
The Court of Appeal held in Brangwyn v South Warwickshire NHS Foundation Trust that in determining whether reasonable adjustments had been made to accommodate the Claimant's phobia of blood, needles and injections, the Claimant's perception that he had to work on the wards as part of his role was insufficient to found the basis of a reasonable adjustments claim.
The Minister for Disabled People, Health and Work has called on organisations to voluntarily disclose the number of disabled staff employed, as part of a new framework to build a more transparent and inclusive society.
The Home Office and UK Visas and Immigration have issued an EU Settlement Scheme ToolKit briefing pack to help employers support EU citizens to apply for settled status under the scheme.
The European Court of Justice in Wuppertal v Bauer and Willmeroth Broßonn has held that heirs of workers who die whilst employed by a public or private employer, have rights to financial compensation in lieu of their relatives' untaken paid annual leave under the Working Time Directive and Charter of Fundamental Rights and Freedoms.
If any of the above issues impact you or your business, or you have any questions, please get in touch with any member of the Employment Team.