About Samantha
Sam joined the Winckworth Sherwood team in 2018 upon qualification, having spent six months in the department during her training contract. Since then, she has gained experience across the key areas of our practice and advises on the consenting of major infrastructure projects, particularly railways, including the promotion of Transport and Works Act Orders, Development Consent Orders and Hybrid Bills. She also advises Interested Parties and Objectors to such applications. Additionally, she has experience in advising harbour authorities in relation to their statutory powers and duties.
Her work includes assisting in the preparation of instructions for Parliamentary Counsel, reviewing and advising on Environmental Statements, negotiating with objectors and drafting agreements, undertakings and assurances and statements of common ground and attending Select Committee and Examination hearings and TWAO inquiries.
Relevant Experience
Assisting counsel and managing client interests at an extensive railway TWAO public inquiry including the drafting of agreements with objectors.
Advising a major interested party in relation to the Thanet Extension Offshore Wind Farm DCO application at which the DCO was ultimately refused on the basis of arguments made by the interested parties.
Advising on the application to the MMO for a major Harbour Revision Order to update and modernise the statutory powers of the harbour authority, including extensive statutory drafting and objection management.
Advising on the High Speed 2 Hybrid Bills for Phase 2a and Phase 2b.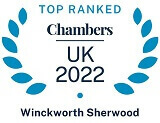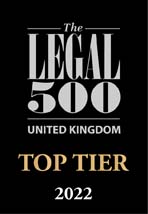 Career Experience
2021 to present: Associate, Winckworth Sherwood
2018 to 2021: Solicitor, Winckworth Sherwood
2016 to 2018: Trainee Solicitor, Winckworth Sherwood