Could your family members be ordered to pay your opponent's costs in connection with your unsuccessful litigation? Given the right set of facts, they could be.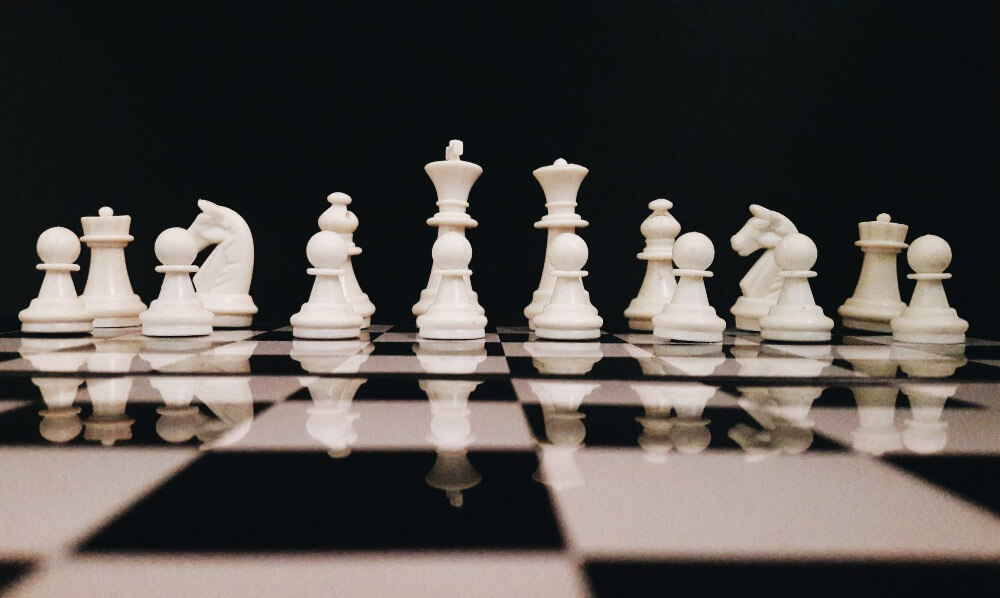 In the main proceedings  of Kazakhstan Kagazy Plc and others v Zhunus and others, the second defendant, Mr Arip, was found liable for fraud for $300 million and was ordered to pay interim costs of £8 million. These sums not having been paid, and with Mr Arip claiming to have no assets, the claimants looked to Mr Arip's wife and mother-in-law for their costs, and applied for a non-party costs order against them. The court considered this application in Kazakhstan Kagazy Plc and others v Zhunus and others,  and weighed up whether or not a non-party costs order against Mrs Arip and her mother, Ms Asilbekova, was appropriate in the circumstances.
Background
In the main action, the claimant group of Kazakhstani companies accused former directors, including Mr Arip, of three frauds, all of which were made out. In the first two schemes, the defendants were found to have caused some of the claimant companies to make payments to construction firms that were in fact owned by the defendants, with either no work having been carried out by the companies or with only minimal work having been completed properly. In the third scheme the defendants were found to have used nominee companies to purchase land plots cheaply from farmers in Kazakhstan, and subsequently sold these to a claimant company at inflated prices.
The judge found against the remaining two defendants in December 2017 (the claimants had since settled with the first defendant), however as at 8 October 2019, the judgment debt had still not been paid. As such, the claimants have taken various steps towards enforcement of the judgment sum such as through charging order applications and tracing claims.
The interim order for costs made against the defendants had also not been complied with. In a bid to recover their costs, the claimants obtained an order for disclosure of the identity of the individuals or entities who funded Mr Arip's defence. This revealed that Mrs Arip had paid roughly half of £25 million of her husband's legal costs, with Ms Asilbekova contributing £500,000. This discovery paved the way for the application for a non-party costs order against Mrs Arip and Ms Asilbekova.
The law
Section 51(1) of the Senior Courts Act 1981 states that "the costs of and incidental to all proceedings in…the High Court…shall be in the discretion of the court". Further, under section 51(3) "The court shall have full power to determine by whom and to what extent the costs are to be paid."
It is usual practice for the court to make costs orders against parties to proceedings, and to grant non-party costs orders only in exceptional circumstances (i.e. outside of the ordinary run of cases where parties litigate for their own benefit and at their own expense). The courts have offered guidance on the exercise of judges' discretion, such as that orders should not be made against 'pure funders' with no interest in the litigation. However, the only immutable principle considered by the courts is that the discretion must be exercised justly.
The Order
The judge considered the following facts in weighing up the present application. On issue of their claim in August 2013, the claimants obtained a worldwide freezing order against the defendants. This revealed that Mr Arip's wealth derived principally from two Arip family trusts, including the "WS Settlement", whose beneficiaries were Mr and Mrs Arip. In November 2013, the freezing injunction sum was reduced from $100 million to $72 million. One month later, in December 2013, Mrs Arip received a payment from the WS Settlement of almost $182 million, stripping the fund of any significant surplus assets beyond the freezing order sum of $72 million. It was two months later, in February 2014, when Mrs Arip began to pay substantial fees to Mr Arip's solicitors.
Mrs Arip
Mr Justice Jacobs stated that it was in principle just to allow the order against Mrs Arip. He said that the effect of the transfer of $182 million to Mrs Arip was to disenable a distribution of funds from the settlement to Mr Arip, preventing him from paying his own legal costs and limiting his liability to pay costs in the litigation.
The court nevertheless dealt with other relevant guidance from case law. Older authorities suggested that family members were 'pure funders' as, naturally, they only contributed to a close relation's legal action out of pure love and affection.
However the judge took the view that this was far from a typical case where a relative provides funding due to family responsibility. He referred to various factors, including the seemingly planned transfer of funds to Mrs Arip, requiring that Mr Arip would look to her for financial support. He pointed to the fact that Mrs Arip contributed to Mr Arip's co-defendant's legal bills too, which could not have been done out of love and affection. Justice Jacobs also commented that whilst it was natural that any family member would derive a benefit from their loved one's success in litigation, and that this should not necessarily exclude them from being classed as pure funders, it was a question of degree, and the fact that Mrs Arip's extravagant lifestyle with average monthly living expenses of $280,000 would be threatened by the judgment should be taken into account.
The court also considered causation i.e. did the non-party's conduct cause the applicant to incur legal costs? It was important in this case, and in light of the previous case law, that not only did Mrs Arip's funding of her husband's defence necessarily lead the applicants to incur litigation costs, but also that Mrs Arip's participation in asset dissipation and concealment made enforcement of the judgment against her husband more difficult.
Ms Asilbekova
With regard to Mr Arip's mother-in-law, in the interests of justice and on the basis of the facts, an order against her was also appropriate. It was relevant that the £500,000 that Ms Asilbekova had paid to Mr Arip's solicitors derived from significant transfers to her (totalling $97.5 million) from Mrs Arip. It was also important that Mrs Arip's wealth had been significantly reduced due to the transfers she had made to family members, including another $37 million to her brother. The judge commented that the overall effect of the payments between family members was to inhibit Mr Arip's ability to pay the other side's legal costs and further to render enforcement of a costs order against Mrs Arip problematic. Causation was satisfied as the contribution of £500,000 out of £25 million in Mr Arip's legal costs was not de minimis and still caused the applicants to incur costs to some extent.
As a result of this remarkable case, we now benefit from greater guidance on the factors the court will consider when making a non-party costs order.
[1] Kazakhstan Kagazy Plc and others v Zhunus and others [2017] EWHC 3374 (Comm) (22 December 2017)
[2] [2019] EWHC 2630 (Comm) (8 October 2019)
[3] Deutsche Bank AG v Sebastian Holdings Inc and another [2016] EWCA Civ 23