About Tim
Tim is Partner in Winckworth Sherwood's Private Client team, regularly advising on trusts, estates and succession planning (including the many tax issues that arise with the same, along with the problems presented by the loss of mental capacity). In 2016, Tim was named as one of the UK's top 35 private client lawyers under the age of 35. Tim is described by Legal 500 2018 as having a "deep understanding of the personal and family legal issues. He is charming and discreet with clients but also very knowledgeable and experienced." Chambers 2019 describe him as "extremely diligent and thorough, taking great care to ensure that every relevant point receives full consideration, while always remaining focused on achieving the client's goals". With a diverse client base including individuals, trustees, beneficiaries and executors, his clients are both UK-based and those with connections abroad.
Tim often works alongside professionals in other disciplines such as accountants, investment managers and independent financial advisers.
He has particular expertise in setting up philanthropic and charitable structures.
Tim also advises on contentious probate work, including disputes over wills and trusts, and Inheritance Act claims.

 Read Tim's Huffington Post Blog
Recent Experience
Advising a wealthy non-UK resident and non-UK domiciliary family with UK succession planning, including advising on the structuring of their UK property portfolio. This involved working alongside domestic and oversea advisors to ensure the planning and advice dovetailed appropriately
Providing strategic advice in relation to a complex probate where the assets include unlisted company holdings and partnership assets; thereafter working with the family and executors to facilitate an exit from the holdings on terms that secured the family's long term financial needs
Advising an executor in respect of concerns held about the on-going administration of an estate in which they were involved. This required a review and analysis of the work undertaken to date and the provision of strategic advice as to how the position might be resolved
Creating, registering and advising on the administration of a charitable trust for a client that wished to establish his own charitable foundation into which he could donate a significant part of his wealth during his lifetime and in the event of his death. The idea was to involve his children early on in their lives, working as a family to shape the future grant making policy
Professional Memberships
Member of the Society of Trust and Estate Practitioners
Law Society of England & Wales
Charity Law Association
Tim also has a masters in Engineering
Personal Interests
Tim is a keen skier, cycler and open water swimmer. He has hiked the Haute Route from Chamonix to Zermatt and competed in the 5km Monte Cristo Challenge swimming race in Marseille.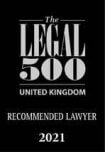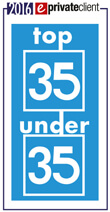 Career Experience
2017 to present: Partner, Winckworth Sherwood
2010 to 2016: Solicitor, Winckworth Sherwood
2008 to 2010: Trainee Solicitor, Winckworth Sherwood
"Technically excellent and very quick to see the key points."
Chambers' High Net Worth 2019
'Responses are very swift. The lawyers come up with solutions to problems. I would have no hesitation in recommending the firm, and Tim Snaith in particular'
Legal 500 2021
"Extremely diligent and thorough, taking great care to ensure that every relevant point receives full consideration, while always remaining focused on achieving the client's goals. He is very responsive and a pleasure to work with."
Chambers' High Net Worth 2019
'Tim Snaith is a good-quality private client solicitor who is comfortable in dealing with both contentious and non-contentious areas of private client law. He is calm and precise and knows his stuff."
Legal 500 2020
"He is very responsive and a pleasure to work with."
Chambers' High Net Worth 2018
"friendly, approachable, knowledgeable and technically excellent."
Chambers High Net Worth 2020
"Deep understanding of the personal and family legal issues. He is charming and discreet with clients but also very knowledgeable and experienced"
Legal 500, 2019
"He is a really good, thorough private client lawyer but he's also got an entrepreneurial way about him and that is combined with being really great fun to work with and someone who keeps clients completely looked after. He is on top of everything and knows the law extremely well."
Chambers High Net Worth 2020
"He is very good; he is very imaginative in the solutions he can think through and is very knowledgeable."
Chambers 2021
"absolutely top-notch…He is fantastic and really brilliant. He is intellectually very capable and has a very good manner when dealing with clients."
Chambers 2021