About Ruby
Ruby is ranked as a leading individual in Legal 500 2016 and has specialised in Social Housing charging for over 25 years at Clifford Chance, having acted on the first LSVTs in the sector, and brings her knowledge to the Social Housing charging team, acting for both funders and borrowers to effectively charge security for transactions involving bonds, private placements, warehousing for trustees, loans, ISDAs and pension funds.
Ruby has also worked on all aspects of various infrastructure projects and commercial real estate including the £125m energy from waste project at Worcestershire, at least 10 PFI hospital transactions and the charging aspects pursuant to refinancing the new Port of London.
Ruby acted on the property charging side of Genesis Housing Association's £200m bond issue in 2010 for the security trustee and funders where strong connections with Winckworths (acting for Genesis) were made. In addition, Ruby has actively charged some 5,000 or so units belonging to Affinity Sutton over the last 3 years, acting for 7 banks and a bond trustee where Winckworth Sherwood acted for Affinity Sutton.
Recent Experience
Property charging for various bond issues and ongoing top-up security including:
£200m Walsall Housing Association bond;
£225m Saxon Weald Housing Association bond;
£250m Longhurst & Havelok bond issue;
Private placements for Bromford, Newlon, Catalyst and Derwent;
Various charging matters for the major retail banks including Barclays Bank PLC, Lloyds Bank plc and the Royal Bank of Scotland plc, and approving security for Prudential Trustee Company Ltd, involving Cottsway, Aldwyck, Thames Valley, Asra, Rooftop, Places for People, Midland Heart, Agudas Israel, Notting Hill, Alliance Homes, A2 Housing, Brighter Futures and Housing Solutions.
Charging security for insurance companies and pension fund trustees including Lancashire County Council Pension Board with Santander, and Legal and General.
Professional Memberships
Law Society of England and Wales
The Social Housing Securitisation Lawyers' Working Group (having agreed a sector form of certificate of title) to deal with ongoing social housing property issues (such as Section 106 mortgagee exclusion clauses)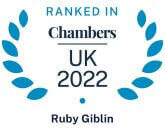 Career Experience
2017 to present: Partner, Winckworth Sherwood
1989 to 2016: Senior Associate, Clifford Chance LLP
1989 to 1987: Real Estate Finance Associate, Waterhouse and Co (now Field Fisher)
1985 to 1987: Articled clerk, Portner & Jaskel