About Eleanor
Eleanor leads our construction team and carries out a variety of contentious and non-contentious work for developers, contractors, sub-contractors, registered providers and local authorities. Eleanor works closely with our social housing, property, investment, and development lawyers and specialises in both large-scale developments and dispute management.
Recent Experience
Recent project experience:
Advising various leading developers (such as A2Dominion, Barratt, Catalyst, L&Q and Redrow) in relation to the construction management arrangements on their joint venture residential and mixed-use development projects with partners such as Transport for London, housing associations, MSREF, CPC Group, British Land and various local authorities.
Advising registered providers (including a number of the G15) on the construction aspects of regeneration projects, such as advising Notting Hill Genesis on its regeneration of the Aylesbury Estate in Southwark and Grahame Park Estate in Barnet.
Advising leading developers in their negotiations with build to rent investors on construction documentation associated with the sale of residential units, for example advising Redrow Homes on two sale and build schemes with a combined GDV of £183.5m.
Advising developers and investors on modular construction projects including modular houses, high-rise developments constructed using modules, and airspace development.
Advising commercial investors on a variety of construction projects, ranging from new build accommodation to refurbishment of existing office, retail and other commercial premises.
Recent dispute resolution experience:
Advising a residential property group, with homes across London, in pursuing claims against their contractors and appointed construction professionals in respect of the cost of replacing combustible ACM cladding systems on their high-rise housing stock.
Advising registered providers in connection with significant fire safety related defects at developments which are already completed and occupied, and those still under construction.
Advising employers and contractors in final account and payment disputes; for example successfully defending a trade contractor's loss and expense claim (valued at approximately £1m) in adjudication, and advising on the subsequent settlement of all claims between the parties.
Advising building owners on claims pursuant to structural warranties, such as the warranties offered by NHBC, BLP, Buildzone, and others.
Professional Memberships
Law Society of England and Wales
Society of Construction Law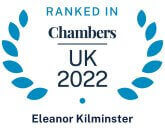 Career Experience
2009 to present: Partner, Winckworth Sherwood
2005 to 2009: Solicitor, Winckworth Sherwood
2003 to 2005: Trainee, Winckworth Sherwood