About Colette
Colette specialises in all areas of planning and environmental law including compulsory purchase, judicial review, heritage issues, town and village greens and environmental impact assessment.  She has extensive experience in planning and development with particular expertise on complex mixed use developments including tall buildings.  She also has been involved in preparing and running major planning inquiry appeals.
She has particular expertise in drafting and advising on complex Section 106 agreements and other statutory planning and highway agreements (including Section 278 and 38 agreements) and is currently advising clients on the effects of the Community Infrastructure Levy Regulations.
Colette's planning practice is diverse and she advises house builders, social housing providers, commercial developers, local government and energy providers.
Recent Experience
Colette has particular experience of advising on a number of planning and environmental issues including:
Advising Peel (Land and Ports) Limited in relation to the masterplanning application for the Liverpool Waters development.  This is the largest single planning application in the UK.  It comprises regeneration of 60 hectares of historic former docks on the River Mersey within and adjacent to the Liverpool Maritime Mercantile World Heritage Site.  It includes 9,000 homes, retail, leisure and commercial buildings, two clusters of towers and a new cruise liner terminal.  Colette has advised closely on the application and compliance with the Environmental Impact Assessment Regulations; the Habitats Regulations and Appropriate Assessment, the conditions and the Section 106 Agreement.  This has involved negotiations with local stakeholders, the Council and statutory consultees such as English Nature and English Heritage
Advising the Berkeley Group including St George PLC for over a decade and securing planning permission (at local level and at appeal) for a number of major Central London sites for the Group including St George Wharf (and the Vauxhall Tower); Imperial Wharf; Beaufort Park and mixed use sites out of London such as Royal Clarence Yard and West Horsham
Complex Section 106 Agreement to secure the planning permission for the Peel International Trade Centre (ITC).  The ITC will comprise a series of multi-purpose buildings constructed in phases providing a total floor area of approximately 230,000 square metres
Colette is the lead advisor on the Vauxhall Nine Elms Battersea Opportunity Area Planning Framework.  This is a planning framework that has been produced in collaboration with two councils (Wandsworth and Lambeth), Transport for London, English Heritage and the land owners.  The framework sets the planning for 16,000 new homes; 20,000 new jobs; major extensive infrastructure including proposals for an extension to the Northern Line Extension; a new linear park; a cluster of tall buildings including a tall building strategy to support such a cluster; a new school; the creation of a combined cooling and heating tower network.  The projects within this framework that Colette has led on are:

The redevelopment of the Covent Garden Market.  This has involved advising on the application and drafting the Section 106 Agreement to ensure the delivery of the redevelopment of this major retail site.  The redevelopment of the new market facilities and new food centre for food and flowers will be funded by developing other parts of the site to provide 2,450 homes (including affordable), shops, commercial space, a hotel and public open space
Nine Elms Parkside – the redevelopment of the former Royal Mail site which will deliver 1870 new homes, retain the royal mail operations, retail, community space and  public open space including a new linear park
One Nine Elms – the proposal for two tall buildings of high architectural quality creating homes (including affordable homes); office, hotel and new employment opportunities as well as community space including a public access to high level views
US Embassy – the relocation of the US Embassy from Grosvenor Square to Nine Elms in Wandsworth
Advising on the Embassy Gardens development which provides 2,000 new homes; up to 600,000 sq ft of office space; in excess of 100,000 sq ft of retail and leisure space and 100 bed hotel; also public open space including a new linear park
Battersea Power Station – advising on the Section 106, bonds and obligations in relation to the sale and the redevelopment of the Battersea Power Station. Advising on the reserved matters application to implement the extant planning permission
Advising a number of clients on the Community Infrastructure Regulations including the Peel Group  and  Harrow Estates
Extensive experience in advising on compulsory purchase issues (promoting and objecting) including compulsory powers under the Town and Country Planning Act as well as the Electricity Act and the Gas Act and is currently advising a commercial client on its objection to the compulsory acquisition of its property under the proposed Blackwall Reach Regeneration Compulsory Purchase Order
Successfully defending a number of town and village green applications at public inquiry for landowners including Bellway Homes, Rotherham Borough Council and Affinity Sutton and is currently advising King Ethelbert Secondary School on an application over its playing fields
Advising BFL Management on the redevelopment of a former coal fired power station in Kent including advice on demolition of cooling towers, application strategy, cross borough development issues, threshold levels for NSIP under the Planning Act 2008
Professional Memberships
Law Society of England and Wales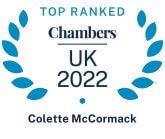 Career Experience
2011 to present: Partner, Winckworth Sherwood