About Charlotte
Charlotte is a Partner in the Social Housing arm of our Real Estate team. She has extensive experience working with Registered Providers, NHS bodies, local authorities, and with other care and support organisations. She has particular expertise in development work (including planning gain and management areas, as well as construction and ancillary matters, both on greenfield and regeneration sites) as well as working with sheltered, supported housing and extra care providers.
Charlotte also advises on non-contentious housing management matters including tenancy agreements, support contacts and handbooks. She is also Chair of Winckworth Sherwood's CSR Committee.
Recent Experience
Acting on behalf of an RP in its land based acquisition at the Linmere development, a significant redevelopment of land in Houghton Regis, in conjunction with Avia Life & Pensions Limited, as site wide "master developer".  This forms part of an ongoing much wider regeneration of the wider area, with associated major infrastructure works, including the build of new highways infrastructure, and a new junction to the M11 motorway.This is an ongoing newbuild project on ex-farmland, and satisfaction of LA Local Plan concerns has been key to achieve an effective and sensible redevelopment. Environmental matter and place making have been key.

This is a continuing phased development, and our role has regard to the all parties desires to strategically land plan throughout.

Act for St Mungo in conjunction with its use of Ministry of Housing Communities and Local Government funding ("everyone in") for the provision of supported care accommodation for ex-street homeless individuals. This has required the acquisition of a significant portfolio of street properties across Britain and the South-West for the Association, acting at speed to ensure the use of grand funding within the timetabling set by the Ministry.The Covid-19 pandemic has seen a growing awareness of the need to provide better and more secured accommodation for individuals who would otherwise be street homeless, and as such this scheme is one which the department is very proud to have been involved.
Having acquired the scheme for One Housing Group, acting for them in the disposal of extra care units at its BankHouse development (a Berkeley Homes development, within a Norman Foster designed scheme) on the London Embankment.Tonic are an LGBTQ+ provider, and will be providing accommodation to individuals often marginalised from society, to provide for a joined up and cohesive extra care scheme for older people.
Professional Memberships
Trustee of local charity Bede House.
Shadow chair of the Friends of West Ham Park

Career Experience
2010 to present: Partner, Winckworth Sherwood
2008 to 2010: Solicitor, Winckworth Sherwood
2004 to 2008: Senior Solicitor, Housing and Regeneration - Prince Evans
2002 to 2004: Senior Solicitor, Housing Department - Lewis Silkin
2001 to 2002: Solicitor, NHS Property Department - Bevan Brittan
1998 to 2001: Newly Qualified Solicitor, Housing Department - Trowers and Hamlins
1996 to 1998: Articled clerk, Harbottle and Lewis
"Charlotte Cook, whose expertise spans development work and assisting sheltered, supported housing and extra care providers."
Legal 500, 2017
"Charlotte's knowledge and experience in the social housing sector is, I would say, the broadest I have yet come across and it is refreshing to work with a solicitor who will advise their clients according to their client's needs, rather than simply highlighting risks"
Regional Development Director, national RP
Charlotte Cook, who is 'a rock' and 'fun to work with'.
Legal 500
Care home site for Catalyst Housing
Winckworth Sherwood advised Catalyst on taking a long leasehold interest of a care home site from the local authority. The site was then regenerated, providing supported, extra care and shared ownership accommodation for older people.
Working with both the Local Authority (as landlord, planning authority and as nominating body) and the third party managing agent, it was important to cater for the desires and requirements of those bodies as well as the end users: both the purchasers of the shared ownership units, and the intended occupiers of the extra care units.
Cross-matching of rights and obligations in occupancy rights and management practice was key; also drafting to effect differing timings of sales of shared ownership sales units as against the remainder of the accommodation and common parts was paramount.
We are also advising Catalyst on a number of other local authority led care and support schemes, particularly outside London. Working to balance the practical, economic and commercial demands alongside those of the often protectionist local authority requires significant consideration of end users, end products and the wider benefits of contracts of this nature.
"Charlotte Cook absolutely understands my objectives, and she is very good at keeping us informed of progress…and sending updates about what is happening."
A client of Charlotte Cook
"A responsive and personal"
Legal 500 2018
Upcoming Events
Wednesday 11 May 2022 | 9.00am - 5.00pm
Social Housing Finance Conference 2022
The Social Housing Finance Conference is recognised as the longest standing, UK-wide, one-day event of its kind. It brings together[…..]
. London

---
10-11 May 2022
Housing Brighton 2022
We are looking forward to catching up with clients and contacts at this year's Housing Brighton Conference. Members of our[…..]
. Brighton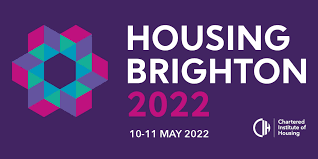 ---