About Andrew
Andrew has over 25 years experience in advising on a wide range of projects and governance and regulatory issues. He has a particular expertise in major regeneration schemes, in mergers and in establishing new organisations, both for delivering specific projects and to restructure clients' businesses.
Recent Experience
Lead partner for Genesis on the Woodberry Down regeneration project in Hackney, involving more than 1,000 new affordable dwellings
Advising on numerous mergers between social landlords, including due diligence and forming new governance structures for the resulting groups
Acting for a joint venture between a national house-builder and multi-national contractor on the provision of a new college and the construction of 360 new dwellings
Advising Affinity Sutton on merger negotiations with Circle Housing
Professional Memberships
Law Society of England and Wales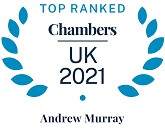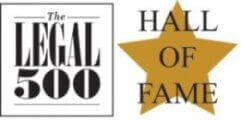 Career Experience
2021 to date: Consultant, Winckworth Sherwood
1989 to 2021: Partner, Winckworth Sherwood
1988 to 1989: Solicitor, Winckworth Sherwood
1987 to 1988: Solicitor, Ross Williams Wakefield & Co
1985 to 1987: Articled Clerk, Ross Williams Wakefield & Co
Head of the housing and regeneration department, Andrew Murray is "very competent, has excellent technical knowledge and is a skilled presenter."
Chambers and Partners UK
"First-rate lawyer who is completely on top of his brief"
Chambers, 2019
Andrew "is an excellent person to have in your corner thanks to his creative solutions and market insight."
Legal 500, 2017
"Andrew Murray is incredibly helpful"
A client of Winckworth Sherwood
"He is adept at finding practical and valuable solutions to a range of issues"
Chambers 2019
Upcoming Events
Tuesday 21 June 2022 | 10.00 - 11.00am
What's new in 2022 – updates to the charging sector post pandemic
At this webinar hear from our experts on what's new, in 2022. With inflation being such a pressing issue we[…..]
Online.
---