Following the media hype surrounding the recent preliminary hearing judgment in Casamitjana v League Against Cruel Sports, Danielle Crawford considers the rationale for the decision and why the Tribunal's findings should come as no surprise to employers.
The League Against Cruel Sports (LACS) is a charity which, broadly speaking, aims to prevent the harm of animals in sport.
Mr Casamitjana is a Zoologist who, until his dismissal in April 2018, was employed by LACS as Head of Policy and Research. Mr Casamitjana describes himself as an ethical vegan and he informed LACS that he was a practising vegan before his employment commenced.
During his employment Mr Casamitjana raised concerns about LACS's pension fund which he claimed invested in businesses he considered to be unethical and contrary to his vegan beliefs. Mr Casamitjana apparently then shared his concerns about the pension fund with his managers and colleagues.
LACS dismissed Mr Casamitjana for gross misconduct following allegations that, Mr Casamitjana  continued to e-mail his colleagues about the charity's pension fund after his managers had instructed him not to do so.
Mr Casamitjana subsequently brought claims against LACS in the Employment Tribunal which included an allegation that he had been discriminated against because of his ethical vegan beliefs.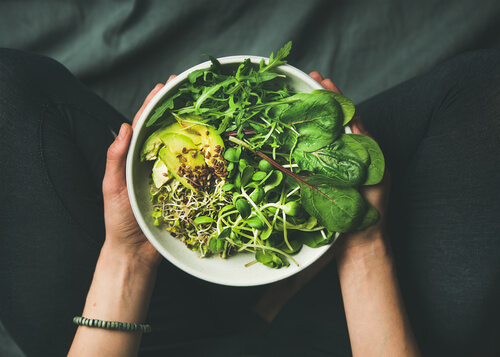 What is Ethical Veganism?
The Vegan Society describes veganism as:
"A philosophy and way of living which seeks to exclude – as far as is possible and practicable – all forms of exploitation of, and cruelty to animals for food, clothing or other purpose".
In this case, Mr Casamitjana confirmed that he ascribed to the Vegan Society's definition of veganism and that it formed the basis of his ethical belief in veganism. It is, however, important to note that some individuals may choose to become vegans purely for personal health reasons. Ethical veganism can therefore be distinguished from dietary veganism on the basis of its underlying animal rights principles.
Discrimination and Philosophical Belief   
Under the Equality Act 2010 (EqA) it is unlawful to discriminate against a worker because of a protected characteristic.  Religion or belief is one of the nine protected characteristics specified in the EqA.
"Belief" is defined in the EqA as "any religious or philosophical belief and a reference to a belief includes a reference to a lack of belief".
With regard to philosophical belief for the purpose of the EqA, in order to satisfy the current test established by case law and set out in the Equality Act 2010 Code of Practice, a complainant will need to demonstrate the following criteria:
the belief is genuinely held;
 the belief is more than an opinion or viewpoint;
the belief is a weighty and substantial aspect of life and behaviour;
 the belief attains a certain level of cogency, seriousness, cohesion and importance; and
that the belief is worthy of respect in a democratic society, not incompatible with human dignity and does not conflict with the fundamental rights of others.
In this case, Mr Casamitjana submitted a witness statement which included an in-depth explanation as to why his ethical vegan beliefs satisfied the philosophical belief criteria for the purpose of the EqA. Mr Casmaitjana's evidence was also supported by witness statements from experts.
At a preliminary hearing, the Employment Tribunal concluded that ethical veganism was capable of amounting to a philosophical belief for the purpose of the EqA and Mr Casamitjana's discrimination claim was allowed to proceed.
Practical Implications
In reality, the preliminary hearing decision follows the already established case law principles and LACS had already conceded that ethical veganism could be a philosophical belief before the hearing. The Equality and Human Rights Commission and the European Court of Human Rights have also previously confirmed that a philosophical belief can include veganism. This Employment Tribunal decision is therefore not particularly ground-breaking and there may well be case law which departs from this decision in the future.
It is also important to note that philosophical belief cases are very subjective and fact specific in nature. Therefore, vegans will not automatically be afforded protection from discrimination as a result of this decision.
Notwithstanding the above, this case is a useful reminder that employers ought to bear in mind that less obvious beliefs and characteristics may well be protected under the EqA.  It should also act as a reminder to regularly review equality and diversity policies and the training needs of the business.
Finally, if in doubt about whether a belief may be a protected characteristic, employers should always take legal advice at the earliest opportunity.