About: Transport & Energy
Our transport and energy team leads the field in the planning, promotion and statutory authorisation of infrastructure projects in England, Wales and Scotland. Our outstanding track record demonstrates how we continue to set the national standard in this area. Our advice on some of the highest profile rail and energy projects currently underway in the UK bears testament to our technical strength and breadth of experience. We advise on:
compulsory purchase and compensation
related property issues
consultation
environmental impact assessment
planning and statutory procedure
environmental issues
contractual advice and drafting
regulatory law (including specific transport, energy and port regulation)
public procurement
intellectual property
Transport
We promote and advise on the UK's largest and most complex transport projects, for clients including:
Rail

Network Rail
Department for Transport
High Speed Two (HS2) Limited
Crossrail Limited
West Midlands Combined Authority

Ports

Associated British Ports
Port of London Authority
Harwich Haven Authority
This work includes drafting legislation to enable construction and operation of a project, negotiation with third parties and drafting agreements at the very highest levels.  Few teams in the UK can match our transport work caseload and historic track record of excellence in this area.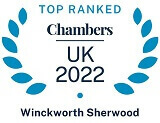 Energy
We have extensive experience in acting on some of the UK's major energy schemes. Members of our team have advised on:
Numerous renewable generation projects including Waste to Energy, Solar PV and Wind, including the East Anglian ONE and Hornsea Offshore Windfarm DCOs
District Heating Schemes: advising on numerous schemes involving innovative commercial arrangements, and on recent regulatory developments and best practice
Community Infrastructure: chairing the UK Green Building Council's Task Force (jointly sponsored by the Zero Carbon Hub and the Green Building Council) to standardise the legal frameworks for the development of Community Infrastructure Projects
Fracking: advising the government on the creation of the regulatory regime for fracking, including the Infrastructure Act and The Onshore Hydraulic Fracturing (Protected Areas) Regulations 2016
Upstream oil and gas: advising the government on onshore and offshore petroleum licensing and the regulation of the upstream oil and gas sector, including offshore decommissioning