As part of a package of deregulatory measures and the changing role of the Homes & Communities Agency (which will shortly split out its investment and regulatory arms, later to be renamed Homes England) ("the Regulator"), a number of substantial changes were made to the Social Housing sector.
These changes are applicable to both for-profit and not-for-profit providers, being the following:
removal of the disposals consent regime;
removal of the constitutional consents regime;
introduction of new notification requirements; and
changes in requirements about the Disposal Proceeds Fund.
Disposals
The Housing and Regeneration Act 2008, as amended (HRA 2008) requires private Registered Providers now to notify the Regulator when they have disposed of social housing dwellings and additionally requires non-profit providers to notify the Regulator of disposal of land that is not a dwelling.
However, the Regulator has decided it does not need to be notified of a disposal of any land that is not a dwelling and only requires notification of the disposal of social housing dwellings in certain circumstances. These are known as 'Relevant Disposals', and are outlined as follows:
Landlord Disposals (e.g. leases, freehold sales, disposals of 5% or more stock, sale of last social housing dwelling (for RP's with less than 1,000 social housing dwellings).
Finance Disposals (e.g. legal charges and other means of disposing of social housing dwellings to raise finance).
Guarantee Disposals (e.g. any means of granting a security interest in a social housing dwelling to guarantee the performance, obligation or debt of an associated company).
The majority of disposals need to be notified within 3 weeks of the end of each quarter although there are some categories which require 'priority notification' within 3 weeks of completion of the disposal.
Although the Regulator no longer has the power to void disposals, Registered Providers should still be wary – failure to comply with the notification requirements may be reflected in the Regulator's judgement of a Registered Provider's compliance with Regulatory standards and could result in downgrading.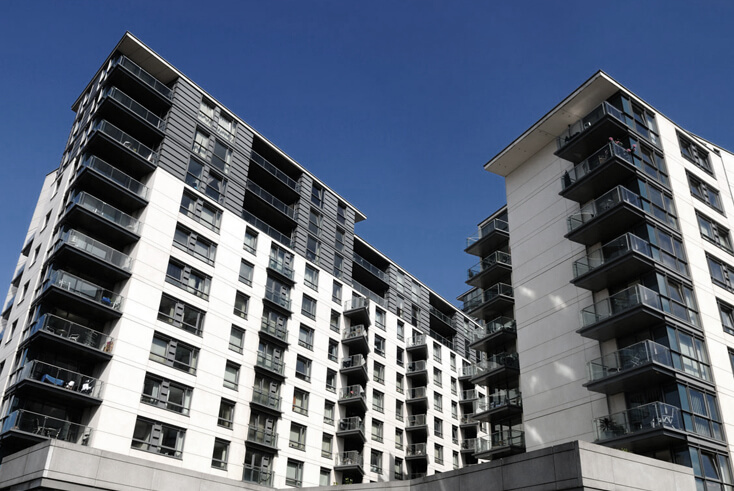 Restructuring and Constitutional Changes (Not-For-Profit Providers)
The Regulator expects Registered Providers to inform it when planning to restructure. Each Registered Provider involved needs to notify the Regulator within 10 working days of the resolution giving effect to the restructure and prior to the registration of the resolution with the relevant registrar. The following restructures fall under the notification regime:
a) any kind of corporate restructure, including
transfer of engagements or amalgamation
converting from a company to a registered society and vice versa
establishing a Charitable Incorporated Organisation (CIO) in which to transfer the current charity activity
merger by way of business transfer
to become or convert to a charitable body
to become, or to cease to be, a subsidiary; or
b) one or more company arrangements or reconstructions of a type set out in section 160 of HRA 2008; or
c) the dissolution of a registered society consistent with section 165 of HRA 2008; or
d) any other significant business change, including any plans to cease to operate.
Changes to governing documents
The HPA 2016 has amended the Housing and Regeneration Act 2008 (HRA 2008) to introduce a new notification requirement for Registered Providers to inform the Regulator of specific constitutional changes, namely:
Registered societies: any change to the Rules (s169A HRA 2008)
Companies: any amendment to the articles(s169C HRA 2008)
Registered charities: any amendment to the objects. (s169B HRA 2008)
Registered Providers must notify the Regulator within 10 working days of the relevant resolution being registered with the appropriate registrar or 10 working days of the certificate of incorporation/notice of change of address.
Company arrangements and reconstructions
The requirement for the Regulator to consent to company arrangements and reconstructions has been removed, and requirements have been introduced for Registered Providers to notify the Regulator of:
any voluntary arrangement under Part 1 of Insolvency Act 1986
any order under s899 of Companies Act 2006 (court sanction for compromise arrangement)
any order under s900 of the Companies Act 2006 (powers of court to facilitate reconstruction or amalgamation).
Registered Providers must notify the Regulator at the latest of the next working day after the court order/ agreement of the voluntary order/ approval of the instrument of dissolution. Again, failure to comply could result in downgrading by the Regulator and/or a breach of existing loan covenants.
Registered Society Dissolutions
The Regulator must be notified of such dissolution before the Financial Conduct Authority (FCA) may take action to register this event.
Disposal Proceeds Fund (DPF)
Following 6 April 2017 Registered Providers now no longer have to pay new proceeds from relevant disposals into a DPF. However, existing DPF funds must be managed and spent in accordance with current requirements for a further period.
Further Guidance
Further guidance and example notification forms can be found on the Homes & Community Agency website. However, Registered Providers should still be careful as there may be other consents and requirements that they need to comply with, such as Charities Act requirements and lenders requirements.