During the ongoing review of cladding materials a number of social housing providers have found that the inspected cladding materials do not appear to be the same as those originally specified.
Most construction contracts require the contractor or consultant to:
(a)  Comply with all relevant statutory requirements including Building Regulations;
(b)  Comply with good industry practice;
(c)  Carry out the work with all due care and skill;
(d)  Ensure new builds comply with NHBC or equivalent NHBC Technical Requirements; and
(e)  Comply with any applicable manufacturer's guidance on use / installation
In addition, there is usually a prohibition against the use of "deleterious materials", which is usually defined as anything generally known, accepted or suspected of posing a threat to the health and safety of any person, to the structural stability or durability of the works or property, and not being in accordance with various standards/codes of practice.
If cladding has been installed in breach of any of the above there will be a prima facie contractual liability for whichever contracting party took the risk of compliance, typically the main contractor, architect, or sub-contractor.
Adjudication, arbitration or litigation proceedings could be brought if the relevant contracting party (or its insurers) refuses to accept the liability and pay out.
If, on the other hand, the installed cladding complied with the relevant statutory provisions, codes, standards at the time of installation and / or was not considered to be deleterious there will not be prima facie contractual liability.
To overcome this and prove liability, a housing association would have to show there was no logical or reasonable basis to think the cladding was safe at the time of installation.  In short, a housing association would have to show the contractor or designer ought to have known the cladding was unsafe or unsafe if not installed appropriately.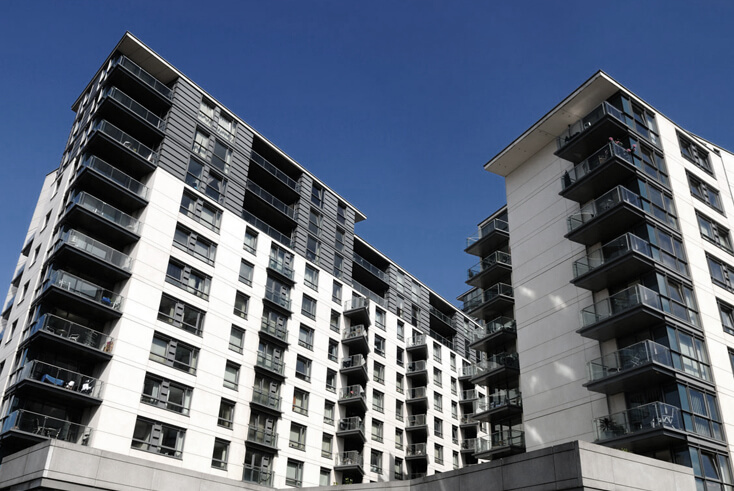 As specified – approval?
If the cladding was inspected and approved but should not have been, the inspector may have breached its duty of care to the housing association, developer, contractor or any other closely connected third party.
In these circumstances, it may possible to bring a contractual or tortuous claim against the inspector/surveyor, alleging that it failed to identify the deleterious material or that it ought to have realised the material was deleterious.
Unfit for habitation?
If a dwelling is "unfit for habitation" on completion of its erection, conversion or enlargement, then the "person taking on work for or in connection with the provision of a dwelling" may be liable under section 1 the Defective Premises Act 1972 ("DPA").
Where premises are let, landlords owe a duty of care to all persons who might reasonably be expected to be affected by works to see that they are reasonably safe from personal injury or from damage to their property caused by any relevant defect (section 4, DPA).
Constructing, converting or enlarging a dwelling that is liable to catch fire, or permitting that construction, will almost certainly give rise to a section 1 DPA liability and construction parties must be mindful of the potential liability.
Section 4 liability under the DPA or under the lease might be passed on to professional or constructing teams, but the direct liability rests with the landlord.
What next?
Limitation: Most construction contracts have a twelve year limitation period; however the statutory period for contractual, tortuous and most statutory claims (including in respect of the DPA) is six years.  It is worthwhile auditing when contracts were entered into / works were completed to see if it is still possible to make a claim.
Insurance/Security: Practicalities must be considered.  If an annual construction all risk or professional indemnity policy covers multiple sites there is a risk of limited funds being available to meet claims.  There is also a risk of insolvency, especially if the contractor is a shell company or a smaller builder.  The Third Parties (Rights against Insurers) Act 2010 may assist in insolvency situations but the danger of underinsurance or exhaustion of policy limits remains.
It may be possible to pay to extend the limit of indemnity for ongoing works but it is likely that premiums will already have increased making this a potentially expensive solution.
In light of the above it will probably be necessary to call on parent company guarantees and / or bonds so it is sensible to check the terms of these documents now, to see if there are any caps on liability or limitation clauses.