About Jenny
Jenny acts for national housebuilders and residential landlords on a range of property matters, including advising upon their site acquisitions, development of the sites for residential use and onward disposals. Jenny also has experience acting on behalf of registered providers in social housing development matters and has experience with dealing with golden brick transactions and turnkey projects, conditional contracts and land and build agreements
Recent Experience:
Collating and producing a material issues report for the sale of part of a London development site by a large national housebuilder. This involved reviewing completed documents for the site and reporting on any ongoing liabilities thereunder.
Acting on behalf of a national housebuilder on commercial lease disposals to investors and retailers.
Advising on the sale of a freehold reversion on behalf of a national developer to a pension fund.
Acting on behalf of registered provider in their acquisition of 90+ affordable units for £19.5 million.
Acting on behalf of national housebuilders on ancillary development matters such as car club agreements, deeds of release of overage, utilities leases and easements and deeds of easement for rights of way and overhang.
Producing a certificate of title for the sale of Phase 2 of a large development site in central London for a large national housebuilder.
Advising and acting on residential developments on behalf of registered providers.
Preparing reports on title for prospective regeneration scheme opportunities for registered providers on currently owned assets.
Career Experience
2017 to 2018: Social Housing Development Solicitor at Capsticks Solicitors
2016 to 2017: Social Housing Development Solicitor at Clarke Willmott LLP
2014 to 2016: Trainee Solicitor, Clarke Willmott LLP
2013 to 2014: Social Housing Development Paralegal at Clarke Willmott LLP
Upcoming Events
28-30 June 2022
Housing 2022
We are delighted to be sponsoring, and speaking at, this year's Housing, the award-winning Chartered Institute of Housing's annual conference[…..]
. Manchester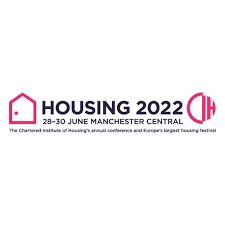 ---