About Hazel
Hazel specialises in infrastructure planning work, particularly the authorisation of railway, tram and harbour schemes. This includes drafting the legislation and advising on all aspects including consultation, planning and compulsory purchase and compensation. A particular focus of Hazel's work is advising on Environmental Impact Assessment and Habitats Directive issues for major projects.
She negotiates undertakings, agreements and protective provisions to address objector concerns and has also acted for a number of statutory undertakers in opposition to infrastructure schemes.
Hazel has considerable experience in managing client interests at public inquiries and hearings for contested schemes and regularly advises on the scope and content of related material. She also drafts harbour byelaws.
Recent Experience
Advising on schemes forming part of Network Rail's Northern Hub programme including Ordsall Chord and Manchester Piccadilly and Oxford Road Capacity Scheme TW Orders
HS2 hybrid Bill, including advising on consultation, environmental impact assessment and Habitats related issues
Crossrail Act 2008, including advising on environmental statements, negotiating agreements on and giving general advice in promotion of the Act, and more recently, its implementation
Advising on all aspects of the promotion of and inquiry and objections management for the proposed Croxley Rail Link Order (under the Transport and Works Act 1992)
Network Rail (Ipswich Chord) Order 2012 (under the Planning Act 2008)
Port of London Authority Byelaws and Harbour Revision Orders
Hazel has also acted for Environment Agency, British Waterways, Royal Mail and National Grid and property interests in objecting to a number of proposed infrastructure schemes
Professional Memberships
Law Society of England and Wales
UKELA and NIPA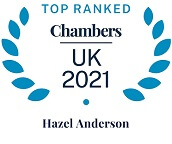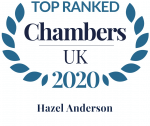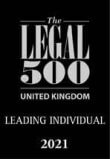 Career Experience
2013 to present: Partner, Winckworth Sherwood
2000 to 2013: Assistant Solicitor, Winckworth Sherwood
1998 to 2000: Trainee Solicitor, Winckworth Sherwood
1995 to 1996: Conference Manager, Institution of Mining and Metallurgy
1988 to 1995: Conference Executive, Institution of Mechanical Engineers
Hazel is noted for her "calmness in situations of crisis and excellent manners."
Legal 500, 2017
Peers describe Hazel as "very impressive" and she is heavily involved in major project work. She is "bright, diligent and a safe pair of hands."
Chambers and Partners UK
"Really good to work with"
Chambers, 2019
"Excellent at environmental aspects and never leaves anything unexamined"
Chambers, 2019
Upcoming Events
Tuesday 2 February 2021 | 10:00am - 11:00am
Water Seminar 2021
It is now becoming viable to install Grey Water reuse and Rain Water harvesting systems; and to sell water in[…..]
Online.

---