"Underlying the concept of vicarious liability is the fact of two innocent parties and a balance having to be weighed."
Whilst common law clearly dictates that employers (subject to certain conditions) can be held vicariously liable for the actions of their employees, the extent of this principle in light of the emerging "gig" economy remains unclear. The High Court in Various Claimants v Barclays Bank Plc [2017] EWHC 1929 however, somewhat clarified the boundaries by holding Barclays Bank to be vicariously liable for a series of sexual assaults committed by an independent contractor.
Facts
Dr Gordon Bates was instructed by Barclays Bank throughout a 16 year period, to carry out pre-employment medical examinations for prospective applicants as a pre-condition of their employment. Following Dr Gordon Bates' death in 2009 and on the back of evidence collated through a police inquiry in 2013, a group of 126 claimants brought civil claims against Barclays Bank holding them vicariously liable for the series of sexual assaults perpetrated by Dr Bates throughout 1968-1984. Barclays Bank denied all allegations, relying principally on the fact that no formal contract of employment was ever entered into with Dr Bates, and he was moreover not exclusively engaged as he conducted similar medical examinations on behalf of a number of other organisations.
Decision
Her Honour Mrs. Justice Nicola Davies applied the two stage test from Catholic Child Welfare Society v Various Claimants [2013] 2 AC 1 (as re-affirmed by the Supreme Court in Cox v Ministry of Justice [2016] UKSC 10 and Mohamud v WM Morrison Supermarkets plc [2016] UKSC 11)  to ascertain whether:
i. the relevant relationship was one of employment or "akin to employment", and
ii. If so, was the tort sufficiently closely connected with that employment or quasi employment?
When considering the first limb of the test, Mrs. Justice Davies revisited the five factors identified by Lord Philips in Catholic Child Welfare Society and held there to be a relationship to be "akin to employment" on the following basis:
i. Barclays Bank was more likely to have the means to compensate the victims, as Dr Bates' estate had long been distributed;
ii. The sexual assaults were committed as a result of activity undertaken by Dr Bates as part of Barclays Bank's recruitment procedure, and furthermore the claimants had no reason to be examined by Dr Bates other than as a result of the bank's behest;
iii. The medical examinations were likely to be part of Barclays Bank's business activity, as the purpose of such was to identify whether the applicant would be an effective member of its workforce, which is in itself an intrinsic part of business activity;
iv. Barclays Bank created the risk of the assaults being committed by not providing the applicants with the option of visiting a GP of their choice, nor with a chaperone to accompany them when being examined at Dr Bates' home;
v. Dr Bates was, to a greater or lesser degree, under the control of Barclays Bank when undertaking the medical examinations, given that the Bank arranged all the appointments and required Dr Bates to answer specific medical questions set out on company headed "Confidential Medical Report" forms.
Finally in reference to the second limb of the test, Mrs. Justice Davies deemed the tort to be sufficiently closely connected with Dr Bates' quasi employment, as the sexual abuse was inextricably interwoven with Dr Bates' engagement by the Bank, placing the victims in close physical proximity by reason of the nature of the examination. Further, she considered it just and fair to render the bank vicariously liable for Dr Bates' actions, given that the civil claim was the only legal recourse still available to the claimants.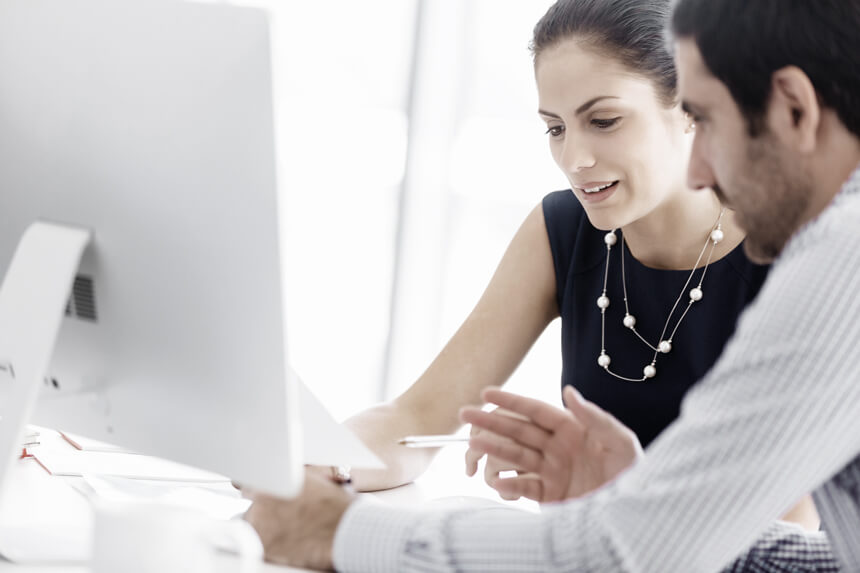 Comment
As Mrs. Justice Davies herself observed, this case depicts the extent to which the principle of vicarious liability has "moved beyond the confines of a contract of service". It is welcome news for employees looking to hold organisations accountable for the actions of individuals whom they frequently instruct. However it is worrying news for Employers who could find themselves liable for activities that they feel they genuinely have no control over.
Herein lies however, a balance to be struck between two innocent parties, weighing the victims' rights to compensation, with Barclays Bank's right to be protected from retrospective liability associated with the actions of individuals not formally employed by the company itself. Whilst it is clear that Barclays Bank could have avoided liability by implementing simple preventative measures, it is also evident that culpability may not have been the only deciding factor here, with the Court instead relying on the social convenience of Barclays Bank's "deeper pockets" (ICI v Shatwell [1965] AC 656).
Furthermore whatever the reason for the outcome, it must be noted that this decision acts as a stark warning to companies, reminding them that liability is not a static concept and they must therefore implement stringent safeguards to protect themselves from the same.
Leah Caprani, Paralegal, lcaprani@wslaw.co.uk