The recent judgement against segregation in schools suggests that ideology-based segregation in education is harmful. Where does this leave single-sex schools? Andrea Squires, Partner and Head of Education at Winckworth Sherwood, has written an aritlce for Schools Week which looks at the ruling and what this will mean moving forward for single-sex schools. Read the Schools Week article here.
Please see below a full analysis of the judgement:
Is this the beginning of the end of single sex education?
Andrea Squires, lead partner at Winckworth Sherwood Solicitors, analyses the wide reaching implications of the Court of Appeal judgement following Ofsted's successful appeal against an earlier High Court judgement indicating that segregation at Muslim Al-Hijrah School was not unlawful.
Background
Following an Ofsted inspection in 2013, Al-Hijrah School (an all through school), was placed in special measures and an "interim executive board" was appointed by Birmingham City Council. The School was visited a number of times during 2014 and 2015 with some improvements being noted and its grade was raised to "requires improvement" following an inspection in December 2015, during which it was noted, but no comment made about the segregation of girls and boys from year 5 onwards. A further full inspection in June 2016 however raised concerns about the School's segregation policy and the draft report assessed the School as inadequate in three areas; "effectiveness of leadership and management", "personal development, behaviour and welfare" of pupils, and "early years provision". The report identified a number of factors but the main thrust of the finding was that the segregation policy:
"does not accord with fundamental British values and amounts to unlawful discrimination…….(it) does not give due regard to the need to foster good relations between the genders, and means girls do not have equal opportunities to develop confident relations with boys and vice versa. This is contrary to fundamental British values and the Equality Act 2010…"
No opinion was expressed by the inspectors that the segregation had led to a different or objectively poorer level of education for either the girls or the boys. It was agreed that both groups had been taught the same subjects to the same standard. Ofsted's position was that all students had suffered as a consequence of segregation. The School sought to challenge the report and its findings and applied to the Court for judicial review.
Judicial Comment
The question the High Court considered key was whether the denial of opportunity to mix for either group was a lost benefit which amounted to less favourable treatment for one or the other. The view of the judge was that as both groups were treated equally, he could not find that one sex was being treated less favourably than the other.
A number of grounds of appeal were lodged by Ofsted, noting that the policy resulted in:
The loss of opportunity for girls to choose to learn and socialise with boys or individual boys;
The loss of opportunity for boys to choose to learn and socialise with girls or individual girls;
The loss of opportunity for girls to socialise confidently with boys in preparation for leaving school and vice versa;
Each loss of opportunity imposes a particular detriment on girls because the female sex is the group with the minority of power in society, so restrictions on girls will have a more unfavourable impact on them than boys;
The very fact of segregation constitutes less favourable treatment of girls as it amounts to "expressive harm" caused by the implication that the need for segregation is based on a belief that girls are inferior.
Allowing the appeal on grounds 1, 2 and 3, the Court of Appeal felt that the High Court had wrongly looked at the impact on the groups as a whole. Instead it was considered appropriate that the question of lost benefit and whether there had been unfavourable treatment as a consequence of gender was looked at for individual girls and boys. The Court considered that the policy of segregation, whilst treating both groups equally, meant that individual girls were denied the opportunity to mix with individual boys, which individual boys had the benefit of. The same was of course true of individual boys, who were denied the opportunity to mix with individual girls, which individual girls had the benefit of. Whilst the logic is undeniable, what further influenced the Court was Ofsted's view that the restriction on the freedom to mix or socialise with the opposite sex was detrimental to their education.
Sir Terence Etherton, Master of the Rolls, comments:
"There is no doubt that the restrictions on a girl pupil socialising with boy pupils, and on a boy pupil socialising with girl pupils, is by reason of their respective sex. There is no doubt that Ofsted could reasonably take the view, which it did, that the differential treatment, as Ofsted portrays it, was detrimental to both the girl pupil and the boy pupil. As it happens, there was direct evidence from some, albeit a small number, of the pupils in the present case that they regarded the complete segregation of the sexes as detrimental to their social awareness and development, and there is equally no doubt that that view was a reasonable one to hold, reasonableness of perception of adverse detriment being the touchstone of detriment in this context."
There was some consideration of paragraphs 26, 27 and 29 of Part 7 of the Equalities Act 2010, which provide exemptions from the basic principle that separate but equal treatment may constitute unlawful discrimination if the treatment is based on gender and is more detrimental than it would have been but for that gender. Part 7 is concerned with "Services and Public Functions" and these paragraphs are relied upon in a limited number of circumstances where segregation is a proportionate means of achieving a legitimate aim. Examples include separate male and female wards in a hospital, separate changing rooms in a retail store and separate seating for men and women at a reception in a synagogue following a religious service. Indeed the judgement noted the specific exemption in Schedule 11 which exempts a single sex school from the obligation not to refuse admission on the basis of gender, contained in Section 85(1). However, the lack of provision equivalent to the exemptions in paragraph 26 (which apply to a different schedule of the Act) was taken as direct inference that Parliament had not intended to allow these sorts of exemptions in a school context.
The Court considered the School's arguments; that the policy was motivated by religious ideology rather than an inherent gender bias, that it fulfilled parent's wishes, that Ofsted had acted inconsistently and irrationally, and that to make a change would have a significant impact on the School (and indeed many other schools). But it was not swayed from its judgement.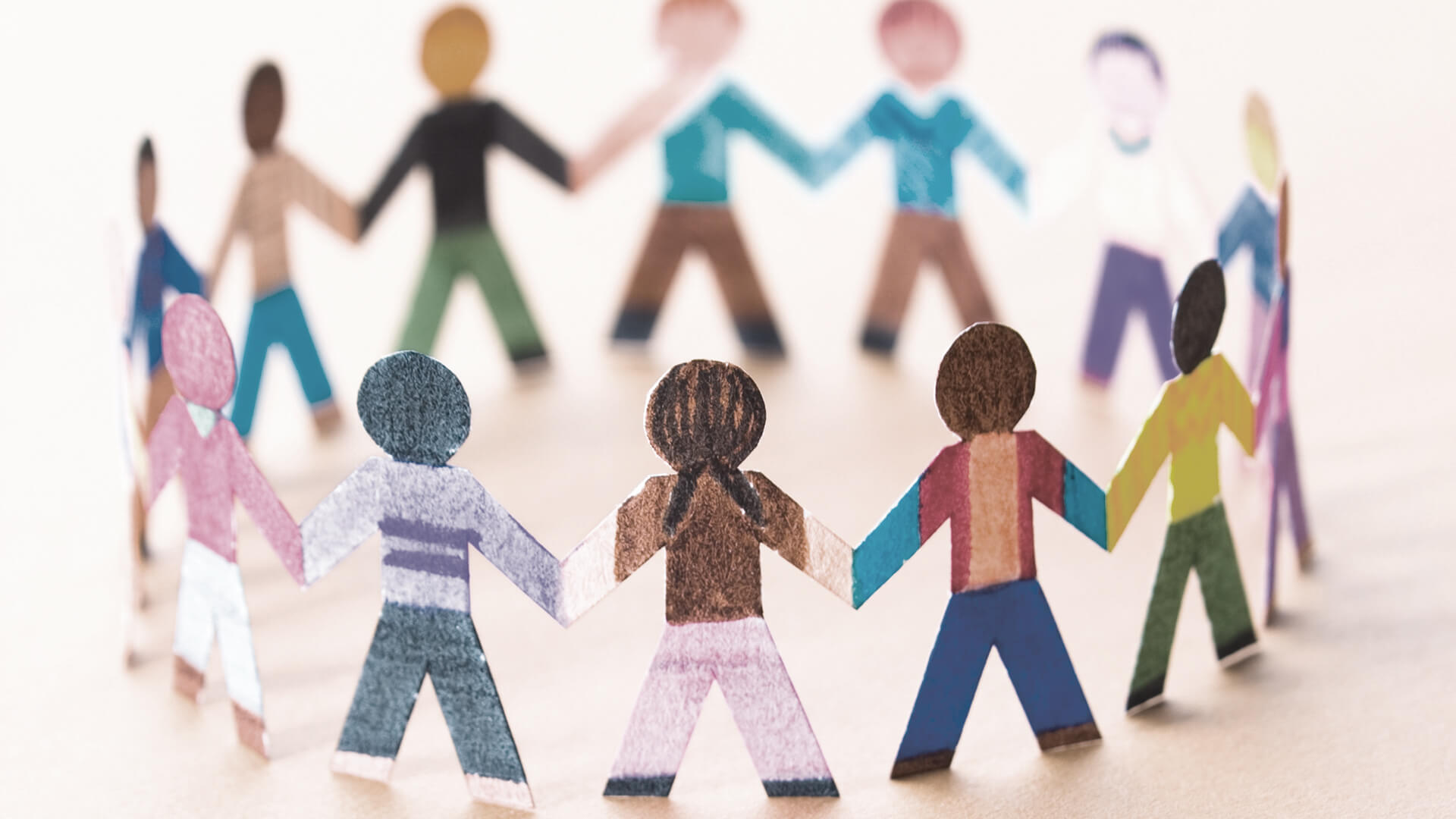 Dissenting judgement
Whilst not of direct relevance because the appeal was upheld on the first 3 grounds, Lady Justice Gloster provided her dissenting response indicating that she would have granted the appeal on grounds 4 and 5 also. Whilst she was careful to restrict her comments to the circumstances of segregation in a mixed sex school, there is a clear inference that segregation in an educational context will be more harmful to girls than boys and that this should be taken into account. Commenting in her judgement, Gloster LJ says:
"In my judgement, once the principle is accepted, as it was by the Judge (and the majority in this court) that, as a generality, men exercise more influence and power in society than women, and that persistent gender inequalities remain in the employment market, evidence is not required to establish than an educational system, which promotes segregation in a situation where girls are not allowed to mix with boys or to be educated alongside them, notwithstanding they are studying the same curriculum and spending their days on the same single school site, is bound to endorse traditional gender stereotypes that preserve male power, influence and economic dominance. And the impact of that is inevitably greater on women than on men. One does not need to have been educated at a women's college at a co-educational university, at a time when women were still prohibited from being members of all-male colleges, to take judicial notice of the career opportunities which women are even today denied, simply because they are prevented from participating in hierarchical male networking groups, whether in the social, educational or employment environment."
Implications
The judgement raises a number of difficult questions and will undoubtedly be of immediate concern for those schools (independent and maintained alike) which segregate pupils, including those who operate separate schools but on the same site. What previously might have been debatable has now been clarified as a binding statement of the law, namely that segregation within a mixed sex school is a breach of the school's duties under the Equalities Act 2010.
What is perhaps still not clear however is the extent to which the Appeal judges were influenced by the circumstances of this particular school or even the particular day the inspection took place (and the particular views that were expressed). If a school demonstrated that notwithstanding segregation during lesson and meal times there was sufficient opportunity to mix in an otherwise controlled or supported environment, would this be enough to counteract the perceived harm which was identified in this case? Could there be further circumstances which demonstrated a legitimate or particular need for segregation?
The decision is clearly a definitive win for Ofsted, perhaps going further even than Ofsted may have expected. The increasing focus on British values will be a concern for some, if not the impact on approach then certainly on the need to demonstrate compliance. We should remember this case disregarded any educational impact and segregation alone was enough to call into question the School's ability to fulfil its responsibilities to its pupils. Ofsted's role in policing this would seem to have been underlined, particularly in respect of issues where there is some subjectivity or indeed a lack of clarity in guidance (statutory or otherwise). This will no doubt be welcomed by the relatively new to post Chief Inspector, Amanda Spielman, who commented recently in a speech, the thrust of which was to herald a new vigour in Ofsted's mission to assist in driving up standards in schools:
"My hope is that, by sharing and analysing more of what we find, we can play a larger role in informing education policy."
Her vision may be welcomed by many, but there are dangers of an approach which judges schools on their social policies and their commitment to a social agenda which inevitably means different things to different people. The impact of a poor Ofsted inspection is all too obvious. It is increasingly difficult for schools to have confidence that what they do will satisfy those who seek to judge, even when academic outcomes are good. Given the recent judicial criticism of Ofsted's policy on complaints, is Ofsted now judge, jury and executioner?
There is certainly a worrying lack of objectivity.
One might be forgiven for thinking that this is just a case about Muslim schools, and a small number of Muslim schools at that. However, it is hard to reconcile the logic expounded in both the majority judgement and that of Gloster LJ with the enthusiasm that many have for single sex schools. If it is accepted that the ability to mix and form working relationships with members of the opposite sex is so crucial to the educational development of all pupils (but particularly girls) are there any circumstances where it can be justified that it is appropriate to exclude the opposite sex, beyond mere tradition? What regard is there for parental choice?
Whilst single sex schools are clearly lawful, being expressly exempted from aspects of the Equalities Act 2010, could this judgement fuel a challenge that single sex provision is inherently worse and a local authority offering only this choice may be unfairly limiting a parent's options?
A school's distinctiveness is inherent in everything it does and everything it stands for, including in this case obviously its religious characteristics. How do we protect equality without compromising or even losing individuality?
There is no doubt that primary legislation would be needed to reverse Schedule 11 and the debate may well divide many, but surely with this judgement the debate may well have already started.
For now, the Association of Muslim Schools has applied to join the proceedings and for leave to appeal to the Supreme Court. Further judicial comment may be helpful. Clarification from Ofsted and failing that the Department for Education, as to whether action will taken against schools, in light of the judgement, would certainly assist those schools who are worried.