Law firm Winckworth Sherwood has been named 'Best Supplier to the Industry' at the prestigious annual Affordable Home Ownership Awards.  The award was given to Winckworth Sherwood's Housing team at an award ceremony held on 27 September 2012 in central London.
The Affordable Home Ownership Awards seek to recognise the efforts and achievements of social housing providers across the UK and those that work in this sector.  The Best Supplier to the Industry award, given for the very first time, celebrates the important role and contributions private sector organisations make to the social housing sector.
In awarding Winckworth Sherwood Best Supplier to the Industry, the Affordable Home Ownership judging panel praised the firm's "compelling" and "straightforward" offer to affordable housing providers with "good examples of social inclusion".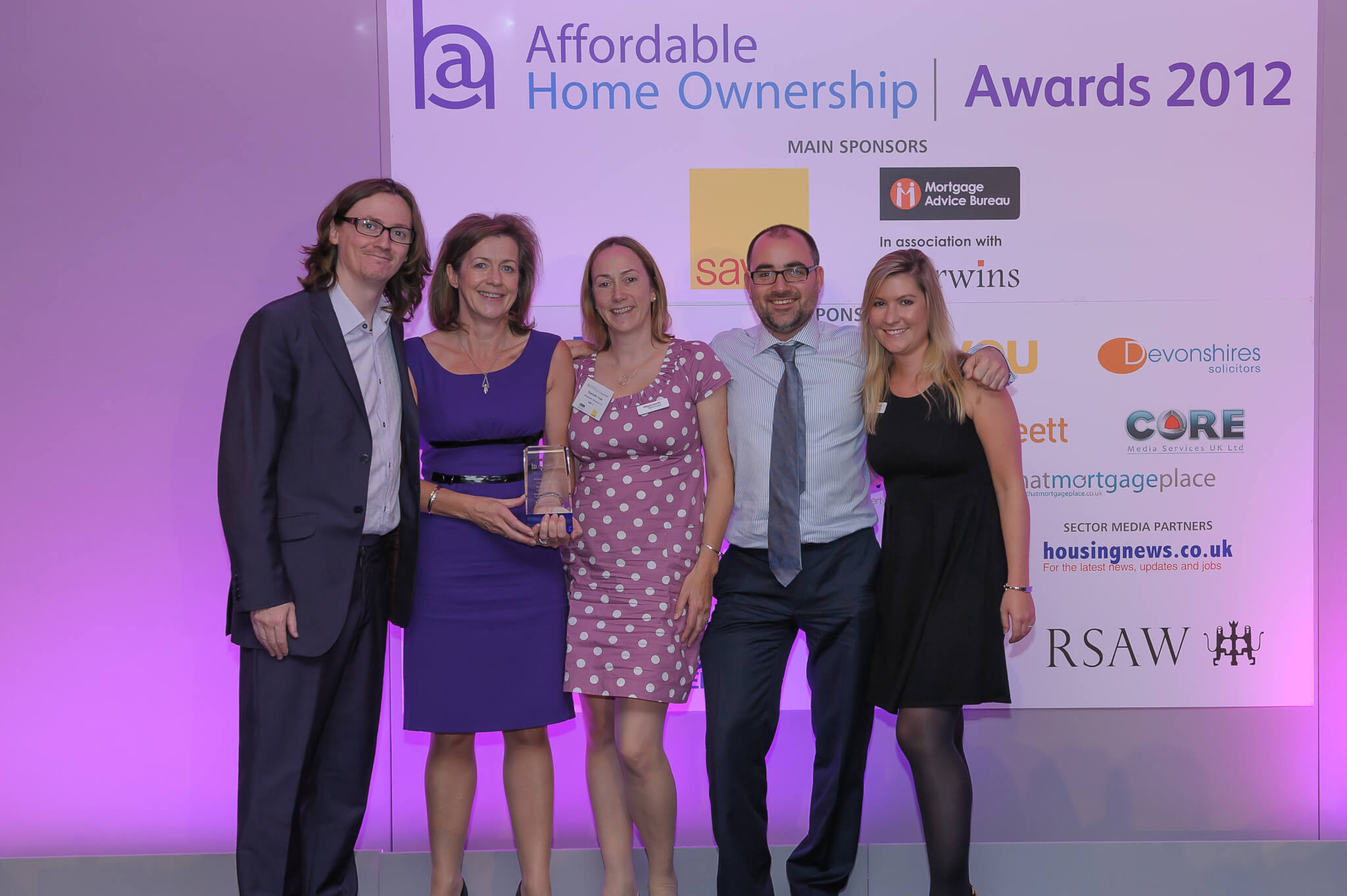 Roger Fitton, Winckworth Sherwood's Managing Partner said: "We are honoured to receive this brand new award.  Winckworth Sherwood has a long association with the affordable housing sector, providing legal advice to the UK's leading providers of affordable new homes.
"What sets Winckworth Sherwood apart from our peers, however, is our understanding of the housing sector as a whole.  The firm acts for private sector house-builders, housing associations, private land-owners, local authorities and charities.  There are very few law firms that can bring this combination of expertise to the affordable housing sector."
Winckworth Sherwood's Affordable Housing team comprises 11 partners and 20 lawyers who:
Act for 12 of the 15 leading London-based housing associations;

Provide extensive legal advice to more than 200 housing associations across the UK

Advise four of the UK's five largest market house-builders
In 2011/12, Winckworth Sherwood's housing team:
Worked with London & Quandrant Group to deliver a deal with British Gas to install solar panels on 2,000 L&Q properties, reducing its carbon emissions by 3,000 tonnes a year and enabling it to benefit from the Government's feed-in tariff

In 2011 the firm's Housing team managed, on behalf of house builders, 3,000 plot sales and is on track to manage 4,000 in 2012
Pioneered a new structure to facilitate equity and debt investment to enable Thames Valley Housing Association to launch its new 1,000 apartment FizzyLiving scheme