The housing crisis is at a critical level after years of government inaction and dwindling public funds, with 1.2 million people on waiting lists. Post-1945, units known as 'prefabs' came to the rescue in very different challenging circumstances. Is it now time we looked at the 21st century equivalent and embraced 'modular' or offsite construction?
Modular housing could offer a quick fix providing good-quality urban accommodation, reducing the cost and time of construction – and the arduous search for suitable sites. So what's stopping the social housing sector from adopting it?
In Winckworth Sherwood's view, one of the key issues is changing funders' attitudes.
The arguments in favour of modular construction are well rehearsed. Having units rolling out of a factory can slash building times. Winckworth Sherwood client Swan Housing has invested £3m in a modular construction factory, and says that units typically take two weeks from delivery of modules to practical completion.
Modular units are not affected by the shortage of bricklayers following a Brexit-prompted exodus, and they can reduce waste by up to 90 per cent on building sites.
They can fit into small urban areas, like the innovative Zedpods turning up in car parks for key workers, and can also be technologically superior in terms of quality compared to traditional builds.
Outside the social housing sector, modular construction is widely used in hotels, student accommodation, the private rented sector, prisons and hospitals. The Council of Mortgage Lenders (CML, now part of UK Finance) even has protocols dealing with this.
Those sectors have different finance arrangements where the cash flow, not the asset itself (as with social housing charging), is the security. Many of the consumers of those sectors have little choice in the type of construction methods employed (eg prisons and hospitals) and funding is often structured as project finance and not asset finance.
So why are there so few modular development schemes in the UK social housing sector?
RP model
One way to approach that question is to consider the way registered providers (RPs) are set up.
A typical RP's business model consists of a cycle of building units, renting them and – when income-producing – charging them and using the funds to build more units. The cycle is broken when funding is not available, and so perhaps the missing link could well be narrowed down to the sector funders.
We've held a number of debates on this topic – including hosting a breakfast session and hearing funders' concerns at last year's Social Housing Annual Conference.
Some lenders such as Lloyds Bank have said they would be open to providing funding if modular had broadly the same security package as traditional build.
In particular, that requires a reliable kitemark or accreditation scheme, comparable to the comfort funders receive from National House Building Council, Zurich or Premier Guarantee construction warranties.
The banks would need some method of identifying and monitoring modular units, and would need to be satisfied that their lifespan is sufficiently robust to cover lending criteria similar to the unexpired residue of a leasehold property, currently in excess of 80 years, with some funders requiring 100 years.
Banks would also need to ensure that they actually have enforceable security with the power of sale.
They need to be confident the unit is fixed to the ground to avoid their security being driven away on the back of a lorry – and that it qualifies as 'land' under statute.
Banks may initially charge timber and light gauge steel modular units (nothing too cutting edge) from the larger RPs with sufficient covenant strength to cushion any issues, consisting of up to 10 per cent of the borrower RP's portfolio on a wait-and-see basis.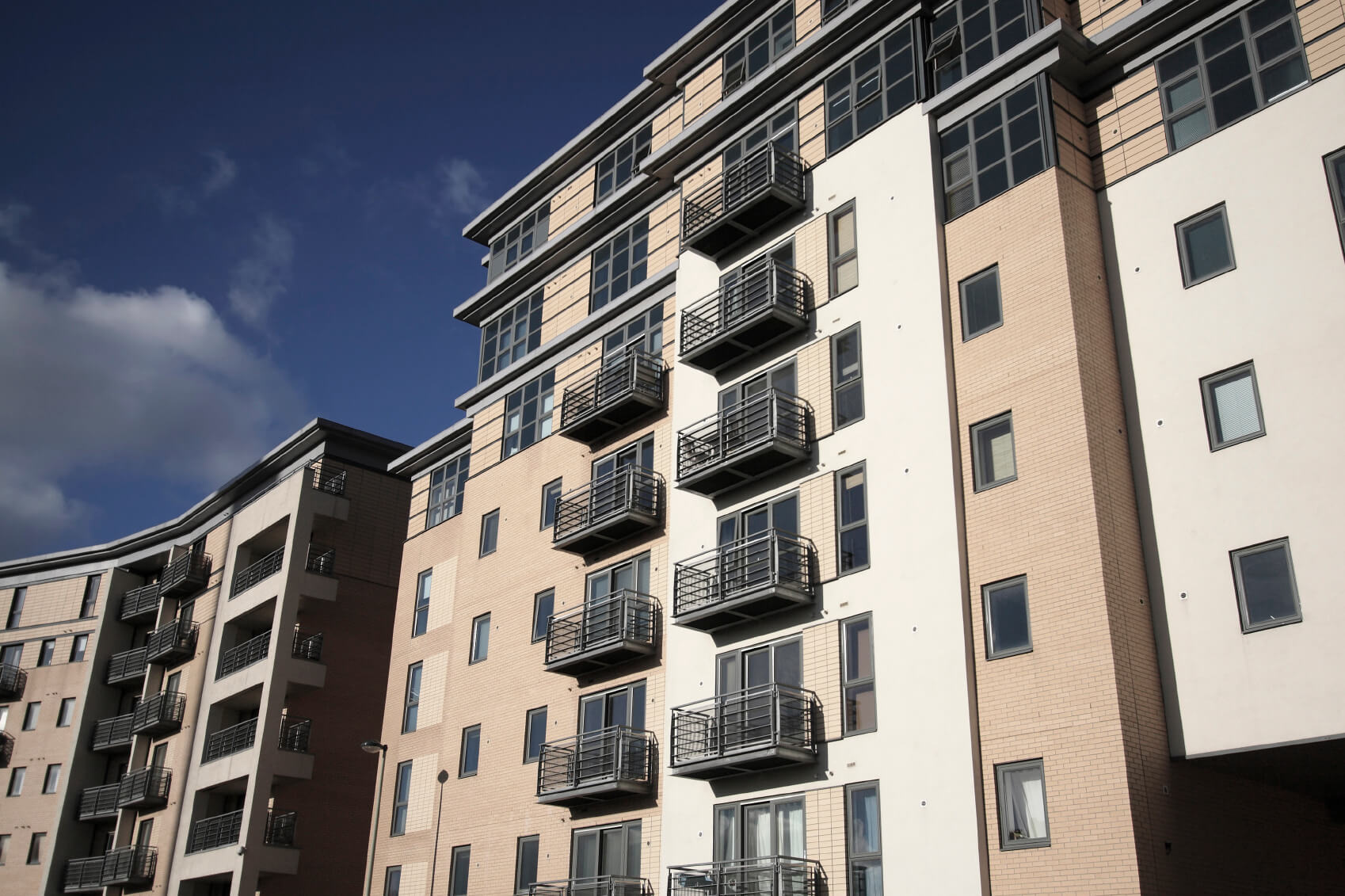 Eventually these amounts could increase. There might be some bespoke loan covenants in respect of lifetime maintenance and repair obligations tailored to the specific product.
Accreditation schemes and warranties are high on the list for funders, with the Buildoffsite Property Assurance Scheme particularly popular. It was spearheaded by, among others, four of the UK's largest mortgage lenders (including Lloyds Bank) who are also involved in the social housing sector.
So could there possibly be a crossover with a few sector-specific tweaks?
Along with Swan, Legal & General has also invested heavily in modular construction and set up a factory producing 3,000 units a year for the residential sector, with an integral 10-year structural warranty.
Generally, the theory seems to be that any accreditation the residential market requires would also work for social housing lenders.
But having investigated attitudes to lifespan risk and maintenance obligations among a variety of social housing funders, from traditional bank lending through to the derivative markets and investors, the general consensus seems to be to "see what happens when the first funder dips their toe in the market".
Among bondholders, due to the size of the portfolio, disclosure requirements and overseas investors' familiarity with modular methods, there may be some latitude to dilute the security portfolio.
Finding the value
Underpinning any possible involvement in modular methods is, of course, the valuation.
The valuer will have to ensure that values can be relied upon for the term of the financing, and take into account the cost and demands of lifespan maintenance and whether the particular RP is capable of complying.
Savills has said that tenanted modular or offsite housing will trade between investors and RPs, and therefore has a value. This means it can be put into charge as loan security.
Meanwhile, it points out, CML/UK Finance has stated that modular and offsite homes are capable of supporting a mortgage – albeit this means one unit to an owner-occupier.
It adds: "The risks associated with the life cycle and costs of a portfolio of tenanted modular homes is entirely different, and correctly quantifying value and security considerations to lenders and investors will be the challenge".
Next steps
So what does that all mean for the future of modular?
It is a fact that modular methods of construction are increasingly sophisticated and attractive. Could RPs like Swan roll out production for other members of the sector?
That is probably a question for another day, with wider considerations of diversification, risk and funding for those RPs.
In the meantime, the immediate focus is on getting existing sector funders comfortable with the product, and to accept that with the rapid evolution of cutting-edge technology there is nothing to fear.
This article first appeared in Social Housing on 10 January 2018.