The recent news that the UK economy has grown by 7.5% in 2021 coupled with the end of Covid-19 restrictions means that individuals and businesses alike can plan their futures. With this in mind, what does the UK immigration landscape look like for 2022 from an employer's perspective?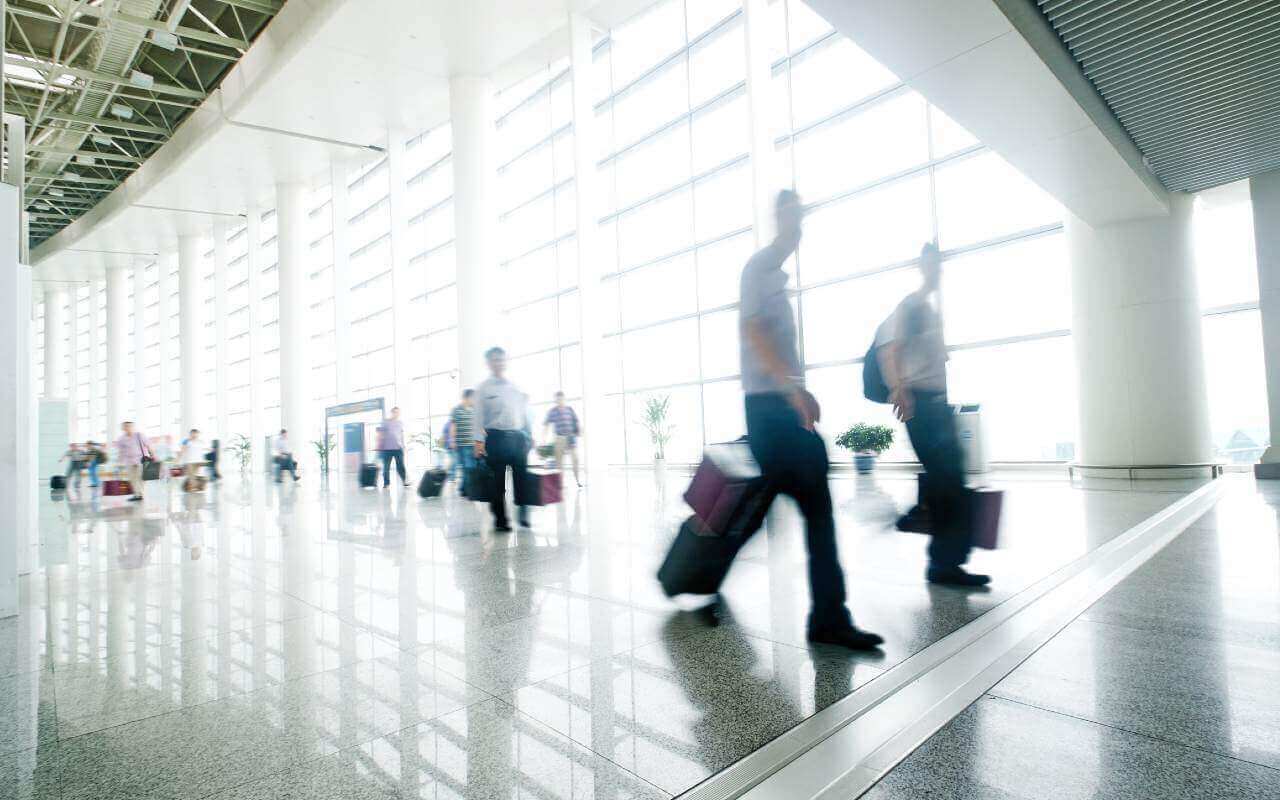 New Right to Work checks from 6 April 2022
From 6 April 2022, employers presented with Biometric Residence Permits ('BRPs'), Biometric Residence Cards ('BRCs') or Frontier Worker Permits 'FWPs' will only be able to confirm an employee's right to work using the Home Office online check. Employers will no longer be able to accept physical cards for the purposes of a right to work check.
The Home Office began rolling out BRPs in November 2008. Since July 2015, BRPs are the main form of physical evidence of lawful residence currently issued by the Home Office to most non-EEA citizens, and their dependants, who are granted permission to remain in the UK for more than six months. Prior to this, individuals were issued with stamps, known as vignettes, in their passport. Since 16 May 2014, for those people in the UK who require permission to work and reside with a vignette, this endorsement must be in a current passport to demonstrate a right to work.
In addition, from 6 April 2022, employers will be able to use certified Identification Document Validation Technology ('IDVT') service provides to carry out digital eligibility checks on behalf of British and Irish individuals only instead of using the manual document-based check. Current practice is that British and Irish nationals are required to provide copies of their passports as part of their right to work checks. With the Home Office keen to enable employers to use digital means to confirm right to work, legislation has been brought in to enable this to occur from 6 April 2022. The aim is to:
"… assure prospective  employee… identities and eligibility, using consistent and more secure methods, reducing risk and allowing them to recruit… in a safer way.
Enabling the use of IDVT for Right to Work… and DBS checks will help to support long-term post pandemic working practices, accelerate the recruitment and onboarding process, improve employee mobility and enhance the security and integrity of the checks."
A list of the certified providers will be published here by the Home Office in due course. More information on how the system will work will be published in due course.
Skilled workers and sponsor licences in the UK
Recent Home Office data shows that as of Q4 2021, there were 38,812 Skilled Worker (formerly Tier 2) sponsor licence holders. Sponsor licences are issued by the Home Office to companies with a UK presence who wish to sponsor and employ non-British nationals (see here for more information). This is the highest number of licence holders since the licence scheme started in 2014. Despite the pandemic and Brexit causing economic uncertainty, in the last year alone there has been an average of 3.61% growth of sponsor licence holders per quarter, equating to over 1000 new licence holders per quarter.
This data, coupled with the lowering of the skill level for foreign nationals wishing to work in the UK in 2021, means the trend of companies obtaining sponsor licences and the numbers of skilled foreign nationals being sponsored will continue to grow. Job shortages in key sectors that were heavily reliant upon EU nationals like the health and care and hospitality sectors will likely see the highest numbers of new licence holders and individual applicants seeking Skilled Worker visas. You can read here about how the Home Office have relaxed the rules for some in the health and care sector.
Ukraine and temporary immigration concessions
The Russian invasion of Ukraine prompted the Home Office on 17 February 2022 to publish temporary concessions for Ukrainian nationals. Aimed primarily at British nationals and their family members living in Ukraine, concessions have been brought in for Ukrainian nationals currently in the UK. They are temporarily being allowed to switch from within the UK from visitor visas to points based system visas (such as Skilled Worker visas) or family visa routes.
Seasonal workers and others on temporary worker roles such as pork butchers and HGV drivers are being given permission to extend their stays until 31 December 2022. The Home Office will directly contacted employers and Scheme Operators about this.
With the situation ever evolving, the Home Office's concessions will likely be updated.  Please refer here for up to date information.
New visa categories
There are three new visa categories mooted for Spring 2022. Details are very thin on the ground at the moment. What we currently know is the following:
The Global Business Mobility will make it easier for existing overseas businesses to send personnel over to the UK , whether they already have a UK presence or not. This is envisaged to bring together the existing immigration routes of Intra-Company Transfers and Overseas Sole Representatives all under one visa category.  This new route may make it easier for firms to come to the UK with a team as opposed to either an individual (such as is currently the case under the Overseas Sole Representative route) or already have established themselves in the UK.
The Scale-Up visa will help the UK's fastest-growing businesses to access overseas talent. The visa category will be open to applicants who pass the language proficiency requirement and have a high-skilled job offer from an eligible business with a salary of at least £33,000. The potentially interesting aspect of this is that the sponsoring company may not need a sponsor licence.  A Sponsor Licence is issued by the Home Office to companies who wish to sponsor non-British nationals to work for this.  This is potentially a big move for skilled foreign nationals looking to make the UK their home and sponsors hiring more skilled workers, especially considering the costs involved with obtaining a licence and sponsoring an individual and the Home Office waiting times, which at the moment over 80% of cases are taking over four weeks to be considered.
The High Potential Individual visa will be for those who have graduated from top global universities who are highly skilled and academically elite and will not require sponsorship. No job offer requirement or any other requirement to have a sponsor is a big deal.  The only route that offers something similar at the moment is the Exceptional Promise/Exceptional Talent visas, but these are limited and the requirements are far more stringent.
These mooted changes are welcome to ensure that post-Brexit, the UK remains one of the top destinations for global talent and businesses to set up.  Current immigration categories like the Global Talent route are under-utilised due to their high thresholds, drafted when the UK was still a member of the EU and had a significantly larger labour pool to choose from unhindered by restrictive visa requirements.  Further detail is expected soon on these categories.
Conclusion
2022 is shaping up to be the first full post-Brexit year where many companies and businesses will seek to shake off the shackles of the pandemic and associated restrictions and make plans for growth in the new "high wage, high skill" economy of the post-Brexit dawn. This dawn precedes the current pandemic-induced darkness of labour shortages in many sectors, Brexit shrinking the local labour market and the "great resignation" meaning that there is a great deal of pressure on the labour market and employers. The significant increase in applications for sponsor licences and the new mooted visa categories are no surprise post-Brexit, especially with some sectors who were heavily reliant upon EU nationals.
It is imperative that the government invest in the Home Office's decision-making infrastructure to remedy current delays in the system, otherwise the murmurs of the UK no longer being the top destination for the top global talent will materialise.
It is anticipated that closer trader links with countries such as India and China (subject to the political situation with Hong Kong) will likely lead to more intense conversations on immigration solutions to ease the passage of trade.